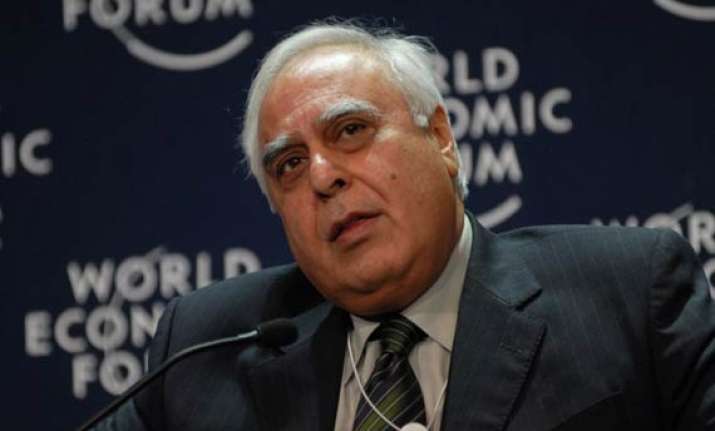 New Delhi, Dec 15 : Amid a raging controversy over policing of the internet, the government today initiated a dialogue with leading social networking firms Google, Facebook and Twitter and sought suggestions on effective usage of these platforms.

The government has called for an open dialogue with the social media firms and asked for opinions on how social media and e-governance can empower individuals and citizens of this country, Telecom Minister Kapil Sibal said after meeting representatives of these firms.

"... This discussion and this dialogue is about how the social media can empower government, because under the normal processes of government, there is always a limited dialogue with representatives of society because the means are limited," he said.

"But with the social media platforms that are now in place, there is a huge expansion of the space within which the dialogue can take place and therefore, that expansion of space should be used by us as a bridge that will help government to be empowered through the citizens...," he said.

He further said the reach of the social media is enormous, but those who use the social media are limited, so it should not be that the government represents the point of view of a certain section of society.

Sibal said he asked the social network representatives, "How does the social media use its own platform to ensure that the voice of the marginalised is heard by government, which otherwise sometimes is not heard?"

"So in other words, we want a constructive dialogue that helps them to empower us when we move forward in our decision-making," he added.

Asked whether discussion took place with regard to monitoring of defamatory and derogatory content on the internet, he did not respond.

Last week, Sibal met with officials from Google, Microsoft, Facebook and Yahoo after offensive material, particularly against Congress leader Sonia Gandhi and Prime Minister Manmohan Singh, was hosted on these sites.

He had asked the social networking websites to ensure that uploading of derogatory material is stopped.

Sibal maintained that the government does not want to interfere with the press, but if the social networking sites are not willing to cooperate with the government on stopping incendiary material, appropriate steps will be taken.