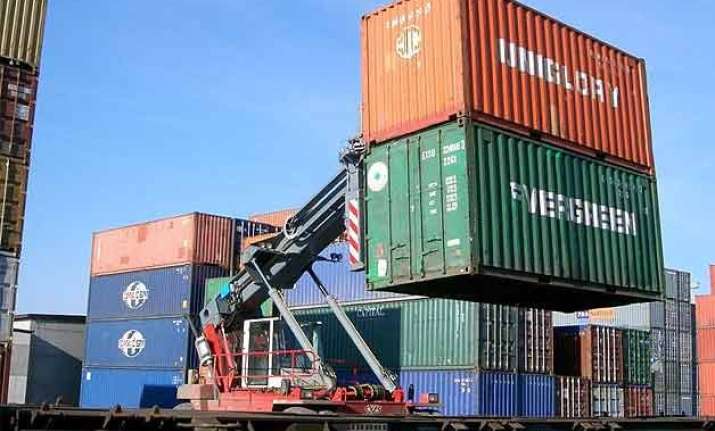 Beijing:  India's exports to China declined by over 24 per cent to USD 6.89 billion in the first half of this year, while the Communist trading giant's exports surged by 10.8 per cent to USD 27.29 billion, pushing the bilateral trade to over USD 34 billion.
China's foreign trade volume continued to drop in the first half, slipping further from a 6-per cent decline in the first quarter, but the lacklusture performance was redeemed by the country's exports to India and other Asian nations.
India-China bilateral trade registered a 1.1-per cent increase and touched USD 34.19 billion as India continued to expand the export base for Chinese goods, according to data released by General Administration of Customs (GAC) today.
Despite China's promises to address India's concerns over the spiralling trade deficit, Indian exports to the world's second-largest economy continued to decline.
Last year, the trade deficit touched USD 47 billion, out of the USD 70.59 billion trade. It crossed USD 20 billion half way this year as Chinese exports went up to USD 27.29 billion.
India looks for a sharp increase in Chinese investments to compensate for the burgeoning trade deficit, while hoping for a pro-active opening for its IT and pharmaceuticals industry.
Besides exports to India, China's exports to Southeast Asia and Africa grew by 9.5 per cent and 12.9 per cent respectively in H1.
The trade with countries covered by China's Belt and Road Initiative were more robust, as exports to Pakistan, Israel, Bangladesh and Saudi Arabia saw an average growth of 17 per cent, state-run Xinhua news agency reported.
China's total foreign trade dropped 6.9 per cent year-on- year to 11.53 trillion yuan (USD 1.89 trillion) in the first six months of 2015, slipping further from a 6-per cent dip in the first quarter adding to China's worries over the slowdown.
Exports from China, one of the world's top exporters, rose slightly by 0.9 per cent from a year ago, but imports slumped 15.5 per cent, weighed down by a gloomy global climate and feeble domestic demand.
The trade surplus expanded 1.5 times to 1.61 trillion yuan, the data showed.