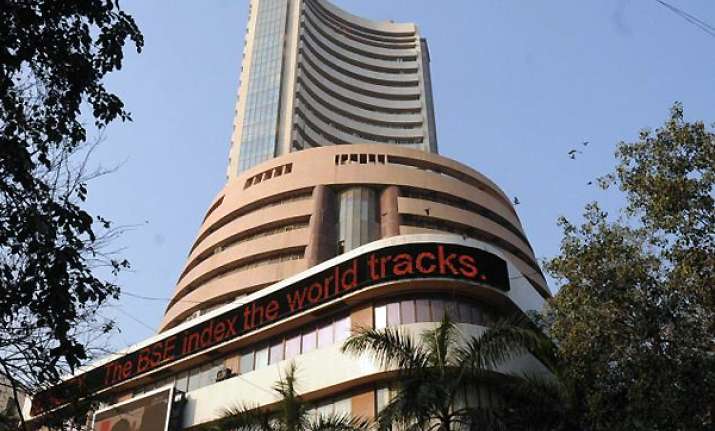 Mumbai, Jun 6: In sync with global sentiment and the government trying to speed up investment decisions, Sensex today went up by 434 points, the highest single-day gain in 2012, making investors richer by over Rs 1.30 lakh crore.
While the global sentiment was upbeat on fresh initiatives by ECB to fix the crisis in Eurozone, domestic factors like Prime Minister Manmohan Singh's bid to fast track the big-ticket infrastructure projects helped the mood. 
Investor wealth grew by a whopping Rs 1.30 lakh crore today to Rs 58.64 lakh crore as six out of 10 stocks gained on the domestic bourses today, extending a three-day upsurge. 
Led by banks, infra and automobile stocks on hopes that the Reserve Bank will further cut interest rates later this month, Sensex opened at 16,100.36 with a gain of 80 points. 
As the day progressed, investors took cues from the Asian markets which were up 1-2 per cent. In the afternoon session, the signals from the European markets were also positive with gains upto 3 per cent, fuelling the rally on both BSE and NSE. 
After touching the day's high of 16,494.50, Sensex finally closed at 16,454.30, up 433.66 points or 2.71 per cent, the best daily gain in percentage terms since January 3. 
In terms of points, Sensex today clocked its highest gains in 2012 as it gained 421.44 points on January 3. 
"Rising hope of policy rate cut by RBI, expected positive outcome from upcoming ECB (European Central Bank) meet cheered domestic stocks today," said Sharmila Joshi, Head Equity, Fairwealth Securities.
All the 30 Sensex stocks ended higher with gains led by Tata Motors, L&T), Jindal Steel, Hero MotorCorp and Sterlite Industries that were up between 4-5.7 per cent.  
The 50-share NSE Nifty shot up by 133.80 points or 2.75 per cent to 4,997.10, after testing the key 5,000 level. 
With foreign inflows returning into Indian stocks, rupee further stabilised against the dollar and was last trading at 55.36 compared to yesterday's close of 55.64.