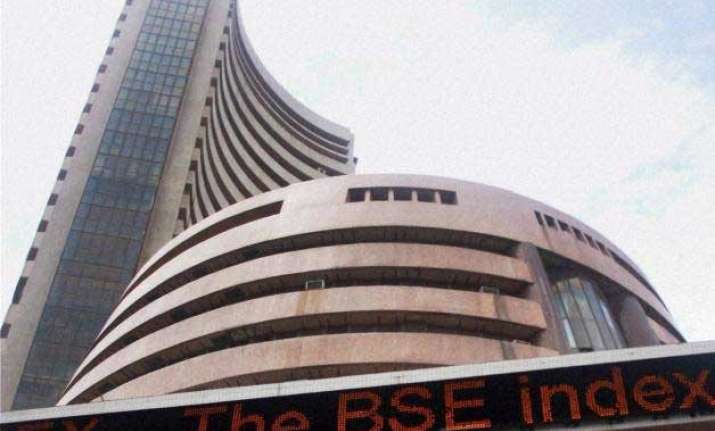 Mumbai: The benchmark BSE Sensex plunged 551 points and the NSE Nifty cracked the 8,361-mark on Monday amid concerns over stricter norms for participatory notes (P-notes) and slump in Chinese stock market.
Markets plunged amid fears that the government may accept Supreme Court-appointed, Special Investigation Team (SIT) recommendations of stricter norms for participatory notes on markets, equity brokers said.
Sentiments were also hit following a sell-off in other Asian markets with over 8 per cent crash in Shanghai on worries that the Chinese economy, the world's second largest, is heading for a sharp slowdown, they said.
The 30-share index which slumped below the crucial 28,000-mark in early trade, continued to slide and dived by 437.85 points or 1.55 per cent to trade at over two-week low of 27,674.46 during mid-session.
The gauge had tumbled by 392.62 points in the previous two sessions on muted earning figures reported by companies and weak global cues.
The sensex opened at 28,117.65 points, provisionally closed at 27,561.38 points (3.30 p.m.), down 550.93 points or 1.96 percent from the previous day's close at 28,112.31 points.
The Sensex touched a high of 28,117.65 points and a low of 27,529.57 points in the intra-trade.
All the sectoral indices led by metal and capital goods, tumbled up to 2.40 per cent, dragging down the key indices.
The NSE Nifty also succumbed to all-round selling and cracked the 8,400-mark by dropping 129.20 points or 1.51 per cent to 8,392.35.
Furthermore, fresh weakness in the rupee which depreciated by 7 paise to Rs 64.11 (intra-session) against the dollar too dampened the trading sentiments, brokers said.
Meanwhile, Finance Minister Arun Jaitley today said the government will not take any "knee-jerk" reaction that will adversely impact country's investment climate.
Major losers that pulled down the key indices were Tata Steel (4.56 pc) followed by Axis Bank (4.08 pc), Hindalco (3.90 pc) and Tata Motors (3.77 pc), among others.
Among other Asian markets, Shanghai Composite index was down almost 8.48 per cent, Japan's Nikkei tumbled 0.9 per cent and Hong Kong's Hang Seng plunged 3.11 per cent.
(With inputs from PTI)