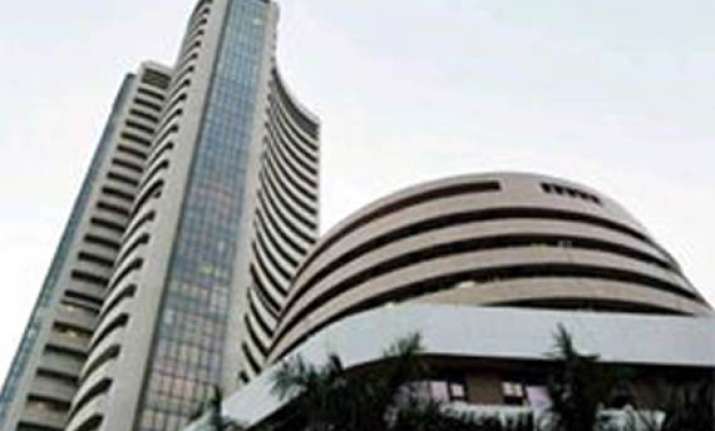 Mumbai, Nov 23: The Bombay Stock Exchange benchmark Sensex today dropped to more than two-year low, down 365 points, as investors squared positions ahead of the monthly settlement in derivative contracts amid heavy fund outflows and weak global markets.

Sensex, which gained 119 points yesterday, fell 365.45 points to 15,699.97 - level seen on November 3, 2009. It had touched a low of 15,478.69 before the partial recovery. Before yesterday's gain, the market had lost nearly 10 per cent in eight straight sessions.

The broad-based National Stock Exchange index Nifty tumbled 105.90 to 4,706.45, after touching 4,640.95.

Brokers said investors sold heavily while clearing pending positions ahead tomorrow's settlement in this month's derivative contracts and weak cues from Asian and European equities markets.

IT, industrial and financial stocks led the slide on weak global trend as the US economy expanded at a rate below market expectations during the third quarter, they added.

The overall market fall was cushioned somewhat as shares of telecom operator RCom and real estate firms DB Realty and Unitech recovered after the Supreme Court granted bail to their executives in the 2G spectrum case.

Asian stocks fell after China's manufacturing survey showed weakness and the US logging below-expected economic growth. The US Commerce Department cut its estimate of this year's third-quarter growth to 2 per cent from 2.5 pc earlier.

Key indices in China, Hong Kong, Singapore, South Korea and Taiwan fell by up to 2.77 per cent. Japanese market was closed. European markets were down in the afternoon trade, with the CAC, DAX and the FTSE down by up to 0.7 per cent.

Back home, major losers were Jaiprakash (5.05 pc), HDFC Bank (3.85 pc), Bharti Airtel (3.70 pc), BHEL (3.58 pc), Wipro (3.17 pc), Larsen (2.85 pc), Jindal Steel (2.83 pc), RIL (2.68 pc), Infosys (2.67 pc), Tata Power (2.61 pc), ICICI Bank (2.53 pc), DLF (2.47 pc), Tata Motor (2.38 pc), Tata Steel (2.21 pc), ONGC (2.20 pc), HDFC (2.10 pc), TCS (2.04 pc), SBI (2.03 pc), M&M (1.98 pc), Hindalco (1.89 pc) and ITC (1.66 pc).

Among the sectoral indices, the BSE-Capital Goods plunged 3.04 per cent, Teck (2.65 pc), IT (2.48 pc), Oil & Gas (2.41 pc), Bankex (2.40 pc), Power (2.15 pc) and Metal (2 pc).

The total market breadth remained negative with 2,054 stocks losing ground, as against 761 ending with gains. The total turnover was relatively up at Rs 2,011.32 crore from Rs 1,973.95 crore yesterday.