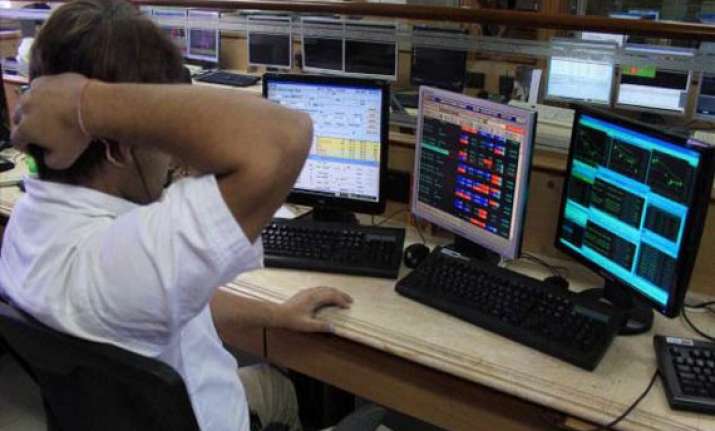 Mumbai, Dec 12: The Bombay Stock Exchange benchmark Sensex today dipped below the crucial 16,000 level after two weeks, losing over 343 points or 2.12 per cent on negative factory output numbers and weak global markets.

The Sensex, which had lost 664 points in the past two trading sessions, fell further by 343.11 points to close at 15,870.35, below the 16k level after November 25.

The broad-based National Stock Exchange index Nifty lost 102.10, or 2.10 per cent to 4,764.60.

Industrial output registered a negative growth of 5.1 per cent in October, lowest in over two years, mainly due to rising interest rate, high prices and global uncertainties.

The factory output had grown by 11.3 per cent in October last year.

A weak trend in global markets further drove the market lower. Asian stocks weakened amid investor worries over persisting euro zone debt crisis.

Reliance Industries, with heaviest weight on Sensex, dropped 3.65 per cent, its sharpest loss in more than three months. SBI tumbled by 4.80 per cent.

The metal sector index suffered the most by losing 4.14 per cent to 10,420.30, followed by banking index, down 2.98 per cent at 10,157.05.

Capital goods, oil and gas, realty, power and auto sector indices fell by up to 2.60 per cent as selling pressure spread over a broader front.