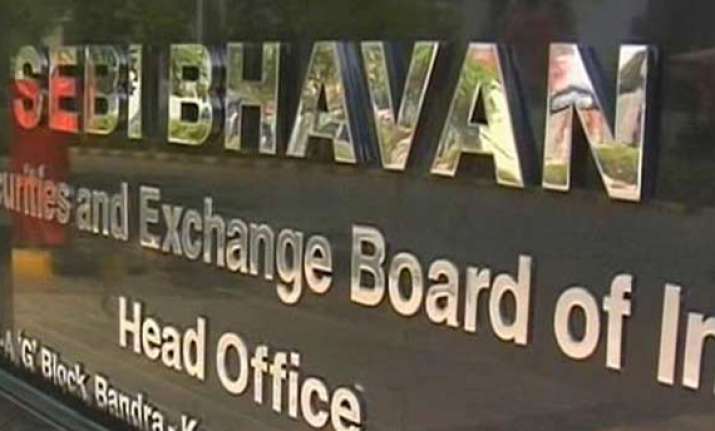 Mumbai, Jan 4: Capital markets regulator Sebi said it is talking to other regulators to adopt its uniform know-your-customer (KYC) requirements as also the single-point agency or platform that was launched here today.

"We are informally talking to other regulators to adopt our model of having a uniform KYC platform/system, which is beneficial to both customers and market intermediaries alike," Sebi chairman UK Sinha said after launching the country's first KYC Registration Agency (KRA) by the Central Depository Services here at the BSE.

"I hope once this KRA system stabilises, others will also adopt this system," the regulator said, adding "definitely we want to see more players launching such a system as that will bring down the cost of intermediaries by cutting down on their back office management teams."

On how many such players is he looking at, Sinha said, "it is difficult to put a number. But I don't see many players in this field as there is no scope for many such platforms.

But I want to inform you that we are all for competition." Noting that CDSL has implemented the KRA platform in record time, Sinha said, this is one of the major milestones in achieving customer service from the part of the Sebi.

CDSL executive director PS Reddy said the KRA system launched by his agency avoids duplication of customer details, which happens today in the absence of a single-point platform.

That apart, it also allows competition as it is interoperable, which means, if a rival agency is put up, market participants can share the data bringing in data uniformity.

Reddy further said the system will also enable intermediaries in meeting compliance requirements in a hassle free manner.

Sebi first issued the draft norms for a KRA system only last October and on December 2, it had issued the final guidelines for KYC registration agencies.

A KRA platform can be set up by the wholly-owned subsidiaries of stock exchanges and depositories, other market intermediaries and self-regulatory bodies.

This came after in last August, Sebi had simplified account opening process for investors.

Sinha also said Sebi will soon be launching a mass media campaign to educate retail investors about the simplified KYC norms.

"We will soon launch a mass media campaign to educate retail investors. We will also definitely work towards educating retail investors, which would help in attracting more people into the capital markets," Sinha said in response to question.

Explaining the rationale behind allowing the auction route to companies to sell additional stake in the secondary market, Sinha said, the primary objective is to protect the interests of retail investors.

"The main rationale behind yesterday's decision is to allow companies to meet the 2013 deadline to have 25 percent of their shareholding in the public domain. Sebi is of the view that we should help companies to meets our own requirements. And we have realised that they wont be able to meet this with the current method of FPOs considering poor market conditions and the low prices of their stocks.

"Another reason, which is of paramount importance to Sebi, is protecting the interests of the retail investor. If we stick to the FPO route, past experiences have shown that retail investors' interests were not protected. And if we continue with the existing method, then their interests will be jeopardized and they will be ultimate losers," Sinha said.

He further said the Sebi got inputs from many and going by the current market conditions, it was decided to allow companies to approach the secondary markets through the auction route as in the current market conditions is not conducive for FPOs.