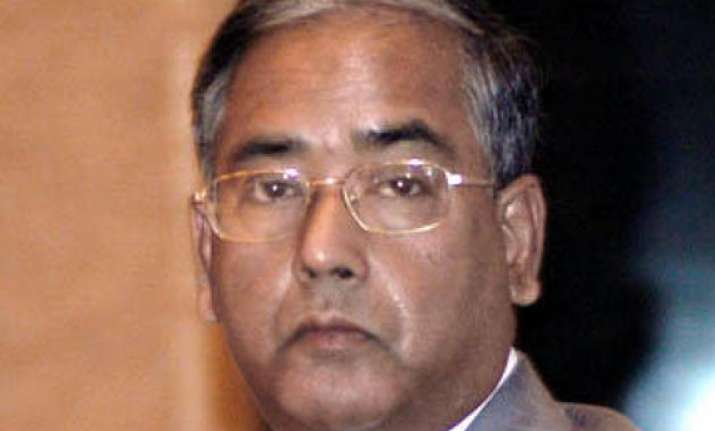 New Delhi, Nov 21: The Supreme Court today declined to entertain a plea questioning the appointment of U K Sinha as SEBI chairman, saying it is aimed against an individual under the garb of raising legal and constitutional issues. 

A bench headed by Chief Justice S H Kapadia said this was for the second time that the same issue has been raised before the court despite it asking the petitioner earlier to raise purely the constitutional issues.

"On going through the petition, we find the basis of petition does not involve the points which senior counsel wants to argue," the bench said.

The bench said that the petition was supposed to have raised the issue within the concept of constitutional law but that is not the ground in this petition.

"This writ petition is identical to the writ petition which was dismissed as withdrawn.

We expect proper pleadings in the matter where constitutional doctrines are involved, particularly relating to regulatory independence," it said. 

During the hearing, the bench said under the "garb of raising a constitutional issue, the petitioners cannot go against a particular person."

"This is all going for publicity," it observed. 

The bench allowed the petitioners to withdraw the petition with the liberty to file a fresh one raising grounds on constitutional principles.

Senior advocate Gopal Subramanium, appearing for the petitioners, agreed to go by the suggestions of the bench. 

The petition was filed by former IAF chief S Krishnaswamy and retired IPS officer Julio Ribeiro, who had submitted that the new procedure, stipulating a five-member selection committee for selection of the SEBI chief in place of the existing three members, was wrong and there was an ulterior motive behind it.
 
The petitioners had also questioned the government's decision for not granting extension to C B Bhave who was working as SEBI chief before Sinha.

During the last hearing, the Union Finance Ministry had defended Sinha's appointment as the chief of Securities and Exchange Board of India (SEBI) and had refuted the allegations that rules were changed for appointment of its chairman and members under corporate pressure.

The ministry had in its affidavit submitted that Sinha was the unanimous choice of the Search-cum-Selection Committee and no undue favour was shown to him by his appointment at the post.

It also said the petition does not appear to have been filed bona fide but seeks to espouse the cause of certain disgruntled ex-officers of SEBI.