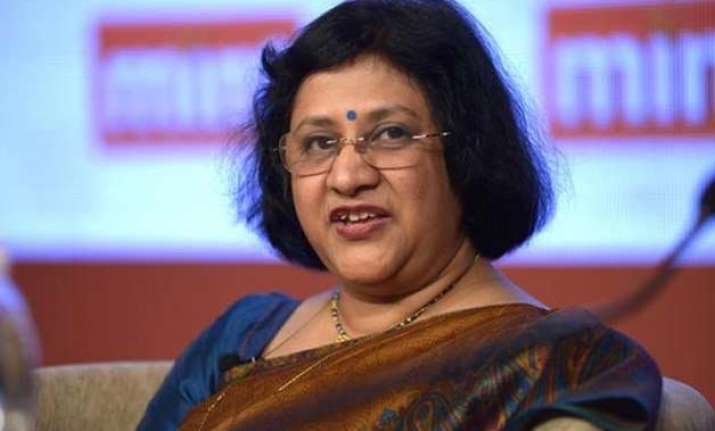 Mumbai: State Bank of India has said a further cut in base rate by the lenders will be possible only if there is a substantial pick up in loan growth, which it expect from the fourth quarter.
SBI Chairman Arundhati Bhattacharya said although the rates in the commercial papers are lower, banks can only match those rates once credit growth picks up.
"If we are going to compete on the commercial paper market front, we have to lower base rate by more than 100 basis points, which, looking at the credit growth in the market, is something that cannot be done," she told reporters here after addressing the shareholders at the 60th AGM here on Thursday evening.
"I see credit growth to improve from the fourth quarter," Bhattacharya said.
Currently, corporates are attracted more towards commercial papers where rates are lower to the tune of 100-200 bps than what banks are offering.
Earlier today, Reserve Bank Governor Raghuram Rajan said higher competition from lower rates in the money market instruments may force banks to reduce their lending rates.
"Competition is one of the reasons why transmission takes place and while you may want to retain profits, competition may not allow you to retain profit. Banks at some point see competition from money market, and then they may want to adjust the rates appropriately because they are not getting credit growth otherwise," Rajan told reporters in Chennai after a central bank board meeting.
During the last three months, many large and small public and private sector banks have reduced their base rates twice but to the tune of just about 30 bps, against RBI's 75 bps reduction repo rate, after Rajan blamed them for not passing the benefits of repo rate cuts to borrowers.
The largest lender has reduced its base rate by 30 basis points in the beginning of this fiscal. Its minimum lending rates stands at 9.70 per cent, which is the lowest amongst the large lenders. Private sector lenders such as HDFC Bank and ICICI Bank also offer base rate at 9.70 per cent.
When asked whether bank has put merger of associate banks on the back burner, the SBI chairman said, "Yes, at this point."
SBI has five associate banks-- State Bank of Bikaner & Jaipur, State Bank of Hyderabad, State Bank of Patiala, State Bank of Travancore and State Bank of Mysore.
Bhattacharya said the bank has also written to the government to increase the sitting fee for directors from Rs 5,000 per sitting.
But she did not say what is the new fee that the bank wants to offer to its directors.