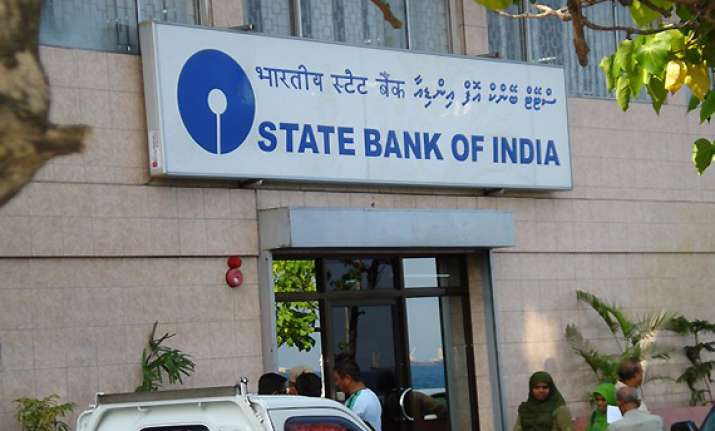 Mumbai, Jul 26: The nation's largest lender State Bank of India today raised USD 1.25 billion (around Rs 7,000 crore) from an overseas dollar-denominated bond sale, making it the single largest issue from the domestic banking in recent years.
"We have just finished a successful bond sale issue, mopping up USD 1.25 billion at 3.75 per cent over the treasuries," SBI Managing Director and group executive for international banking Hemant Contractor told PTI.
Stating that the issue was received very well, Contractor said over 350 investors participated in it. He also said the bonds will be listed on the Singapore exchange shortly.  
Despite the challenging environment, the bank could attract very good response from investors as the issue was over-subscribed 5.2 times or worth USD 6.8 billion, said a spokesperson of a lead banker to the issue.  
At 3.75 per cent over the Treasuries, this is one of the lowest coupons amongst the five-year issues. The bank had given an indicative pricing of 400 bps above the treasuries in the run up to the issue.
The i-bankers to the issue were Deutsche Bank, Bank of America Merrill Lynch, Barclays Capital, JP Morgan, UBS and Citigroup.
The bank had run a week-long marketing campaign from July 16 in Hong Kong, Singapore, London, New York, Los Angeles, Boston, Frankfurt and Zurich.  
The senior notes offering, having a BBB- rating from Standard & Poor's, is dollar-denominated.  This successful bond from SBI could be followed by ICICI Bank and Indian Overseas Bank, among other corporate entities, looking to raise funds through dollar bonds.
The only issue from the domestic banks in 2012 was the five-year USD 500 million from Axis Bank, a few months back.