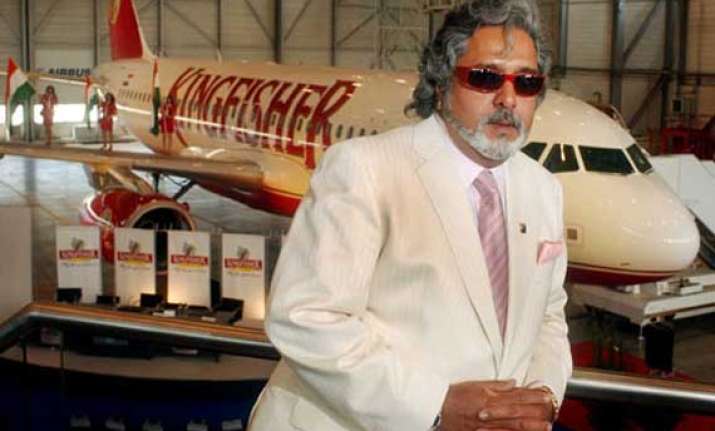 Kolkata: The State Bank of India (SBI), which has an exposure of Rs 1,600 crore to grounded airline Kingfisher, on Friday said it is exploring ways to declare the carrier's promoter Vijay Mallya as a 'wilful defaulter'.
"We are looking at various ways to declare Vijay Mallya a wilful defaulter and trying build a strong case in that regard," an SBI source said.
The source said that as per RBI guidelines, it would have to be proven that the borrower had diverted funds which he taken from the bank and not paying up despite having the ability to pay.
"If we are sure on these two points, then the bank will declare Mallya a wilful defaulter," the source said.
A person declared wilful defaulter would lose directorships in companies and would never be able to borrow further.
SBI leads a 17-member consortium of lenders that is trying to recover dues running into over Rs 7,500 crore in principal alone from Kingfisher Airlines. SBI has the maximum exposure of Rs 1,600 crore to the airline, which has been grounded since October 2012.
The loan to Kingfisher Airlines had become bad, forcing the bank to go for provisioning of the loan amount.
The bank had also got symbolic possession of Kingfisher Villa at Goa, valued at less than Rs 100 crore.
The source said that bank was also looking at attaching personal assets of Mallya.