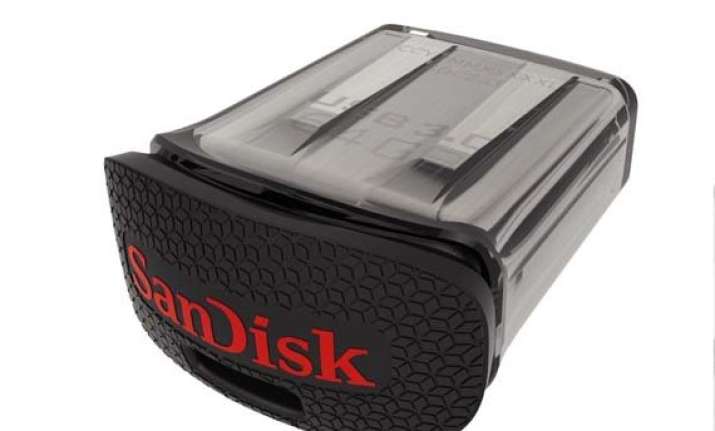 New Delhi: US tech firm SanDisk has launched a new high-speed SanDisk Ultra Fit USB 3.0 Flash Drive that delivers good performance in a tiny form factor, while providing expanded storage for PCs and other devices.
The company says the flash drive is an ideal companion for notebooks, tablets, TVs, gaming consoles, car audio systems, and more.
The Ultra Fit comes in 16GB, 32GB and 64GB memory variants. The 32GB and 64GB version writes up to 10 times faster than USB 2.0 drives, while the 16GB variant writes up to 5 times faster than standard USB 2.0 drives. That speed means less time waiting for files move from one place to another. The product specifications say that you can transfer a full length movie in less than 40 seconds.
All capacities provide up to 130MB/s read speeds, feature SanDisk SecureAccess software to keep private files safe with password protection and 128-bit encryption, and include a year's subscription to RescuePRO software to recover lost or corrupted files.
The SanDisk Ultra Fit USB 3.0 Flash Drive builds upon the success of the extremely popular Cruzer Fit USB flash drive, a strong player in the "plug and stay" category - using a low-profile, compact 2.0 USB solution to expand a device's storage capacity.
The new device comes in 19.1 x 15.9 x 8.8 mm size.
The SanDisk Ultra Fit USB 3.0 Flash Drive is now available on Amazon and on www.sandisk.com in 16GB, 32GB and 64GB capacities at a suggested retail price of Rs 799, Rs 1649 and Rs 3099 respectively.