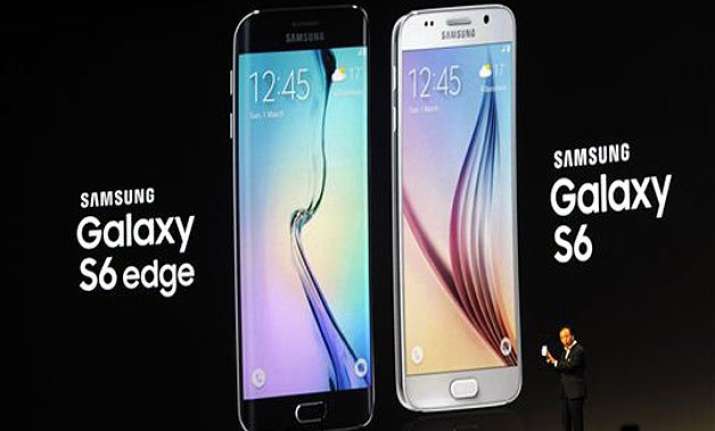 Samsung will launch its next-generation flagship smartphones, the Galaxy S6 and the Galaxy S6 Edge, in India on March 23. These phones will hit retail shelves in India on April 10.The Samsung Galaxy S6 is likely to cost between Rs 49,990 and Rs 54,999, while the Galaxy S6 Edge will be priced between Rs 64,990 and Rs 69,999.
The Galaxy S6 and its twin sister the Galaxy S6 Edge, come with a similar spec sheet, except a slight difference in dimensions, battery and the Dual Edge display.
In terms of specifications, both the Galaxy S6 and Galaxy S6 Edge feature a 5.1-inch Quad HD (1440x2560 pixels) Super Amoled display with a pixel density of 577ppi.
These devices run run Android 5.0 Lollipop and are powered by an octa-core (quad-core 2.1GHz+ quad-core 1.5GHz) processor coupled with 3GB of RAM (LPDDR4). There is a 16-megapixel rear camera with OIS (optical image stabilisation) and LED flash onboard, apart from a 5-megapixel front camera.
Just like the Samsung Galaxy S5, the new premium Galaxy handsets also pack fingerprint scanning with an enhanced touch-type fingerprint scanner on the home button. Additionally, both the handsets will come pre-installed with upgraded Samsung Knox.
The Galaxy S6 is backed by a 2550mAh battery while the Galaxy S6 Edge comes with 2600mAh battery. Both phones support wireless charging built-in, with support for WPC and PMA standards.
The Samsung Galaxy S6 and Galaxy S6 Edge come in 32GB, 64GB and 128GB variants. The event could also see the announcement for the Indian market regarding the new mobile payment service called Samsung Pay, set to rival Apple Pay.
The South Korean giant will start sales of the Samsung Galaxy S6 and Samsung Galaxy S6 Edge globally starting April 10.