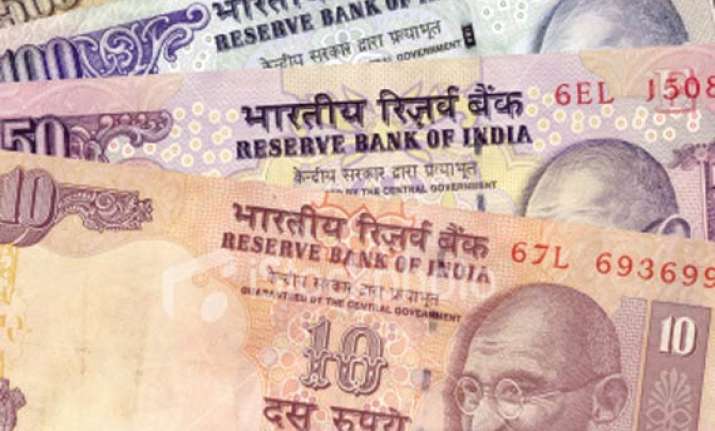 Mumbai, Dec 16: A day after the RBI's swift move to stem the fall of rupee, the domestic currency notched up a smart gain of 94 paise settle the day at 52.70/71 against the dollar on fresh selling of the US currency.

In early trade, the rupee shot up by a whopping 143 paise to 52.21 at the Inter-bank Foreign Exchange. Moving in tune with stock markets, it, however, lost some of the gains later in the day. The BSE benchmark index Sensex shed a hefty 345 points, on intense selling in the latter part of the day.

Dealers said fresh selling of dollars by banks in view of restrictions imposed by the Reserve Bank Of India (RBI) helped the rupee surge against the Greenback.

The RBI yesterday imposed restrictions on forward trading in the local currency by FIIs and traders and also capped banks' exposure to the forex market.

Finance Minister Pranab Mukherjee welcomed the steps taken by RBI to check the rupee's slide. "I also welcome the (RBI) Governor's resolve to check the speculative interventions in foreign exchange market which among other factors have contributed to the sharp depreciation of the Indian rupee against the US dollar," he said in New Delhi.

"The reason behind the gain of rupee is the measures taken by the Reserve Bank of India yesterday, which put restriction on speculation along with reduced open limit. Due to these new norms, many institutions have forcibly unwinded their position and sold dollars, which supported rupee," Indian Overseas Bank General Manager (Treasury) T S Srinivasan said.

"Rupee has gained due to the policy measures of RBI.  Speculation has been curbed and there is no artificial demand for dollar in the market space," N S Venkatesh, Head of Treasury, IDBI Bank, said.

The rupee premium for the forward dollar declined on fresh receivings by exporters.

The benchmark six-month forward dollar premium payable in May ended down at 147-150 paise from Thursday's close of 152-1/2-154-1/2 paise and far-forward contracts maturing in November also finished lower at 237-241 paise from 249-252 paise previously.

The Reserve Bank fixed the reference rate for the US dollar at 52.8140 and for the euro at Rs 68.8091.

The rupee recovered against the pound sterling to end at Rs 81.86/88 from yesterday's close of Rs 83.14/16 and shot up against the Japanese yen to finish at Rs 67.64/66 per 100 yen from overnight closing level of Rs 68.86/88.

However, it also rose further to close at Rs 68.64/66 per euro from Rs 69.71/73.