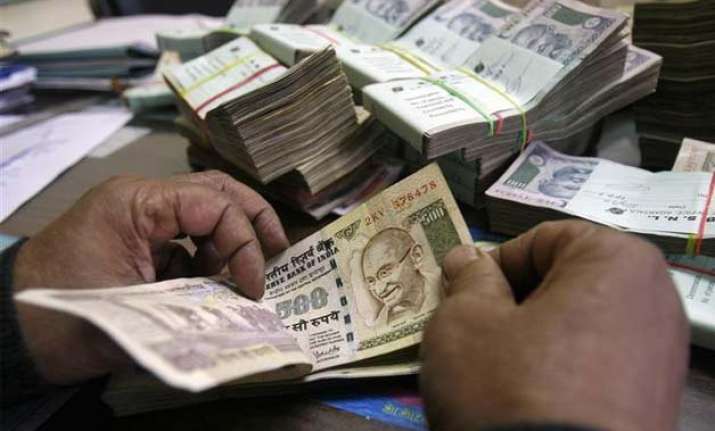 Mumbai: The rupee recovered by 15 paise to 64.08 against the US dollar in early trade today at the Interbank Foreign Exchange on fresh selling of the American currency by exporters and banks.
Forex dealers said besides fresh selling of the dollar by exporters and banks, a strong recovery in the domestic equity market in opening trade supported the rupee.  However, greenback's strength against other currencies capped the gains.
The rupee had dipped below the 64-mark to end at 20-month low of 64.23 by slumping 69 paise against the American currency in yesterday's trade on sustained capital outflows by foreign funds amid lingering concerns over MAT and delay in passage of key tax reform bills.
Meanwhile, the benchmark BSE Sensex rose by 374.72 points or 1.40 per cent to 26,973.83 in early trade.