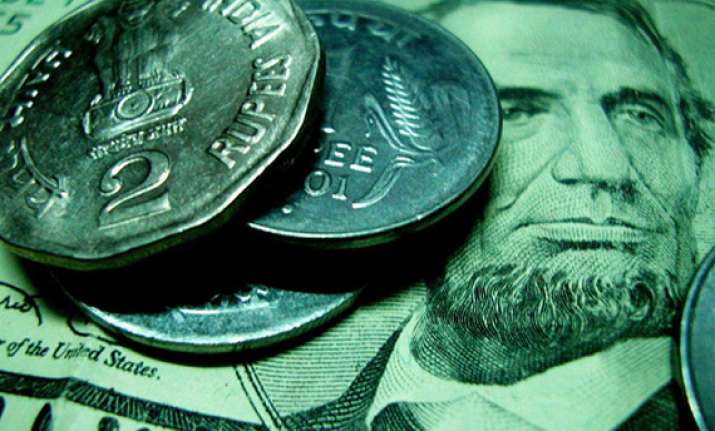 Mumbai, Jun 14: The rupee today fell by 9 paise to 55.77 against the US dollar in early trade on the Interbank Foreign Exchange on stronger dollar against euro overseas and increased demand for the American currency from importers.
Forex dealers said besides dollar's gains against euro in the overseas markets after Moody's slashed Spain's credit rating, a weak opening in the stock market also put pressure on the local unit.
The rupee had ended higher by 12 paise at 55.68 against the dollar in the previous session on fag-end selling of dollars by banks and exporters amid euro gaining strength overseas.
Meanwhile, the BSE benchmark Sensex fell by 35.93 points, or 0.21 per cent, at 16,844.58 in early trade.