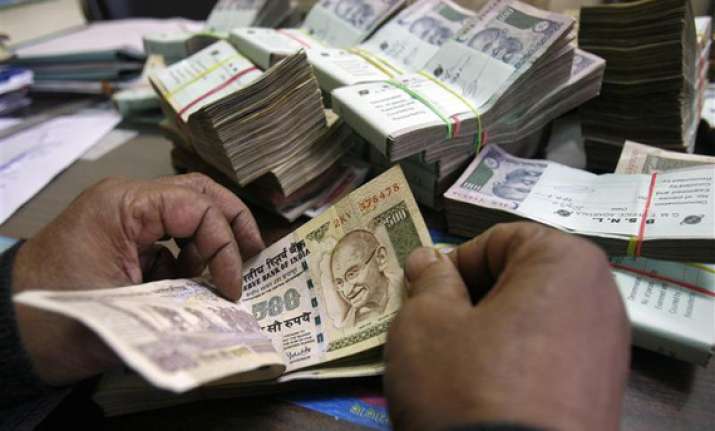 Mumbai, Jan 20: Snapping its six-day gaining streak, the rupee today closed down by six paise to end at 50.31/32 against the dollar on fresh dollar demand from importers. 

The local unit moved between 50.20/21 and 50.50 before settling at 50.31, down six paise against the US currency. 

The domestic currency has gained Rs 1.65, or 3.18 per cent, in the previous six sessions.

Meanwhile, the BSE benchmark index Sensex ended higher by 95 points, 16,739.

The rupee premium for the forward dollar declined due to fresh receiving by exporters.

The benchmark six-month forward dollar premium payable in June ended lower at 164 - 166 paise as against the previous level of 166 - 168 paise and far-forward contracts maturing in December also settled lower at 277 - 279 paise as against 280-282 paise.

The RBI has fixed the reference rate for the US dollar at 50.3288 and for the euro at 65.3070.

The rupee dropped further against the pound sterling to end at Rs 77.79/81 from yesterday's close of Rs 77.59/61 and also finished lower at Rs 64.98/65.00 per euro, as against the last close of Rs 64.87/89 per euro.

It, however, improved further against the Japanese yen to 65.21/23 from last close of 65.46/48.