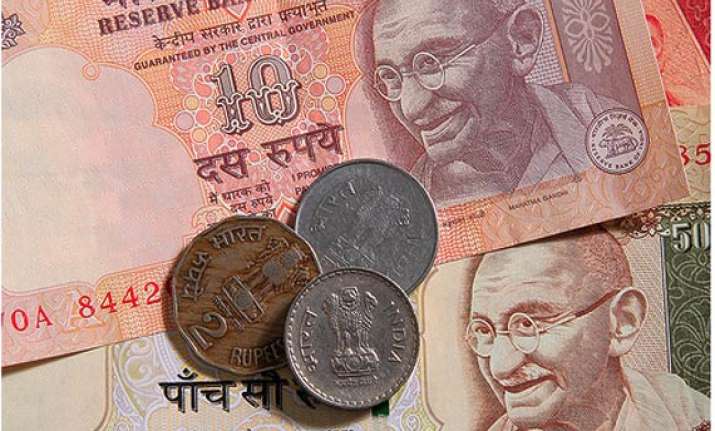 Mumbai, Dec 9: Extending losses for the fourth day, the rupee today closed lower by 28 paise at 52.03/04 against the US currency on sustained dollar demand from importers and some corporates amid weakness in equities.

At the Interbank Foreign Exchange (Forex) market, the local currency resumed sharply lower and moved in a range of 51.98 and 52.34, before concluding the day at 52.03/04, down 0.54 per cent from its previous close.

Dealers said continued dollar demand from importers, mainly oil refiners, and some corporates kept the rupee under pressure.

The stock markets tumbled for the second day in a row with the BSE benchmark Sensex losing another 275 points to 16,213.46 amid the government lowering GDP growth forecast.

FIIs pumped in USD 435.05 million in six straight sessions since November 30.

The rupee premium for the forward dollar firmed up on sustained paying pressure from banks and corporates.

The benchmark six-month forward dollar premium payable in May hardened to 135-138 paise from Thursday's level of 126-128 paise and far-forward contracts maturing in November also shot up to 222-225 paise from 208-210 paise previously.

The Reserve Bank fixed the reference rate for the US dollar at Rs 52.2285 and for the euro at Rs 69.6008.

The rupee continued to rule weak against the pound sterling to settle at 81.84/86 from overnight close of Rs 81.25/27 and dropped further to Rs 69.80/82 per euro from Rs 69.29/31 previously.

It moved down further against the Japanese yen to Rs 67.00/02 per 100 yen from last close of Rs 66.90/92.