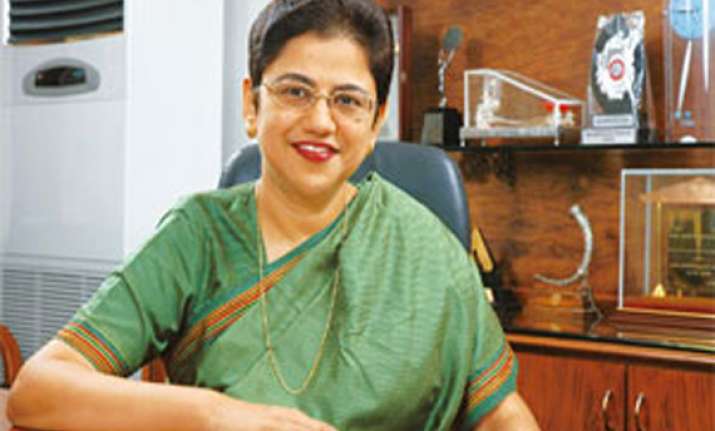 Mumbai, Oct 20: Leading rating agency Crisil has warned that unless government brings about urgent reforms in the power sector, especially on retail pricing and raw material supply fronts, lenders would be risking Rs 56,000 crore.

"There is an urgent need for strong policy actions to reform the power sector if we have to maintain the health of lenders, including the banks, along with PFC and REC.
We estimate around Rs 56,000 crore or 12 percent of the lenders' total advances to the sector as potentially risky, if there is no meaningful progress on reforms in the next 18 months," Crisil Chief Executive Roopa Kudva told reporters here . 
Calling for a massive 50 percent spike in tariffs by state utilities, the agency said this is needed to break even the SEBs and eliminate subsidies. Such a steep increase will need political will, Crisil Ratings Director Pawan Agarwal said.

As of March 31, the total power sector advance stood at around Rs 4.8 lakh crore and it is likely to grow at 23 percent over the next two years."The risk to these lenders arises primarily from potential weakening in the asset quality due to escalating losses and debt levels in the distribution sector and shortage of fuel," Kudva said.

According to Crisil's estimate, the losses in the distribution mounted to Rs 35,000-40,000 crore in FY11, nearly double from the FY09 level.
Due to funding of these losses by debt, the cumulative debt of state power utilities, including distribution entities, has risen to an estimated Rs 3 lakh crore by March 31.

"Further, the structural threat of fuel unavailability and pricing can potentially impair the viability of almost one-third of the 56,000 mw of thermal generation capacity under implementation today," Kudva said.  "Therefore, power sector reforms have become imperative to contain the potential asset-side risks for the lenders." "Improvement in systemic efficiency is required through reduction in distribution losses which can be achieved by involving the private sector in distribution, and broad-based political consensus is needed for implementing tariff increases..." Kudva added.

The agency opines that there is a need to hike tariffs by an average of 50 percent for state utilities to break-even, and eliminate need for subsidy."We believe that such hikes will have to continue over the medium-term despite political compulsions to bridge the large revenue gap. At the same time, the state support in the
form of timely and increased subsidy disbursal will have to materialise to address the funding requirements," Agarwal said.