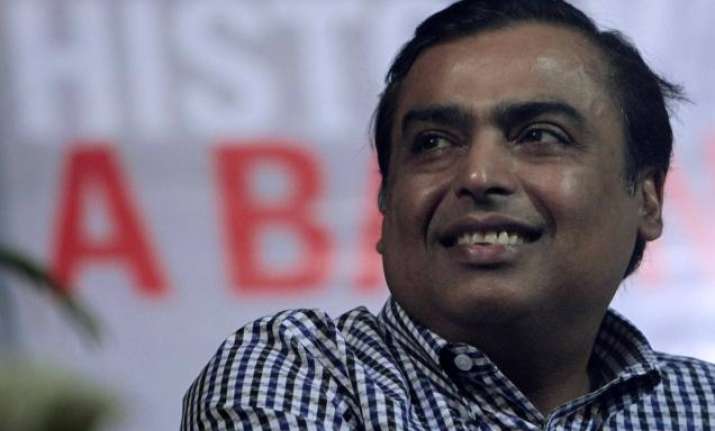 New Delhi, Dec 30: Reliance Industries has bought back shares worth over Rs 3,800 crore from public shareholders since the launch of its share repurchase programme in February -- achieving 37% of the target with less than a month left for its completion.
RIL's repurchase of shares is already the biggest buy-back by an Indian company, after Piramal Healthcare bought back shares to the tune of Rs 2,508 crore in 2011. RIL's buyback would end on January 19, 2013.
According to data available with the exchanges, Reliance Industries (RIL) which began a buyback programme of Rs 10,440 crore early this year, has so far purchased shares worth Rs 3,855 crore. This translates to about 37 per cent of the total targeted amount.
Between February 14 and December 24, RIL has purchased 4.62 crore shares from the secondary market at an average price of Rs 834 apiece.
RIL's buyback programme had begun on a slow pace, but gained some momentum in May. The programme was announced with an aim to shore up the value of RIL shares, which have underperformed the markets last year and have been mostly trading on a sluggish note in the recent months as well.
The stock is currently trading near Rs 840 level, which is much below the maximum price of Rs 870 per share fixed for the buyback.
According to CNI Research Head Kishor Ostwal, the success of buyback offers depends on many factors like willingness to buy the proposed shares and premium sustainability.
"In fact, many corporate houses failed to utilise the entire corpus targeted for the purpose in past and many firms even discontinued buying activities despite shares being available well below maximum buyback price," he added.
"I do not think RIL would complete even 50% of the targeted amount and it would aggressively buyback shares in case the price falls drastically," Ostwal said.
Citigroup Global Markets, HSBC Securities & Capital Market and DSP Merrill Lynch are the managers for the offer.