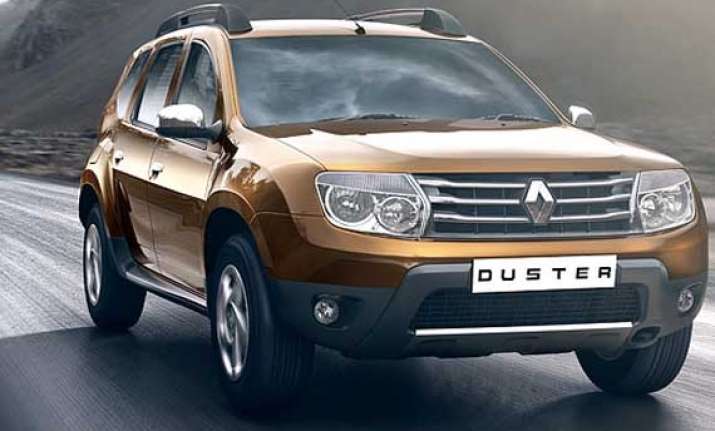 Chennai, Nov 16: Joining the automobile companies exporting sports utility vehicles, Franco-auto major Renault would shortly begin shipping of its popular SUV, Duster, from its Oragadam manufacturing facility, a top official said.
"We will start exports of Duster. The first shipment will begin much soon to the UK..." Renault India MD Marc Nassif said.
At present, Mahindras and Tatas export some of the companies' sports utility vehicles to overseas market while major automobile manufacturers including Hyundai, Maruti and ship small cars.
Noting that Chennai would be an exclusive hub for Renault to export vehicles to markets which has right-hand drive option, Nassif said "globally whatever Renault wants (with a right-hand option), it will come (be manufactured) from Chennai".
"Our priority is Indian market. Products we are exporting will be a different one. The product what we will be exporting to the UK will be a different one. It will completely be different (to the UK market), but it will be sold as Duster brand," he said.
Asked on the benefits of using the company's manufacturing facility at Oragadam near here for exports market, he said, "it is obviously scaling the operations. It is a actually a huge activity for us. It helps us when you share the cake with your vendors. It is easier also to have more stable activity on our plans".
Observing that the "Duster" brand in India was well received in the market and was increasing (in its sales) "far beyond" what the company had planned, he said, exports of Duster with right hand drive option was planned for other markets including Western Africa, South Africa, Malaysia and Singapore markets. "That will start step by step", he said.
According to him, the company would utilise the Ennore Port Ltd for exports.
To a query on sourcing of its components from India for serving Renault global market, he said last year the company had sourced about Rs 500 crore worth of components from Indian market and this year the company was expecting "equivalent" value on the sourcing of its components.
Nassif was here to participate in the three-day conference "Auto Serve" organised by industry body CII.