Follow us on Mumbai: Reliance Jio unveiled its logo and first hoardings for its 4G smart devices under the brand name LYF, ahead of the Amravati Marathon that it is sponsoring in Vijayawada. The marathon is to be be kicked-off by Andhra Pradesh Chief Minister N. Chandrababu Naidu on Sunday.
The pictures of the hoarding -- up on 100 pole-kiosks lined up for the marathon -- were posted with special Telegu emojis and were also made available on Twitter handle @JioAmaravati and Twitter hashtag #JioAmaravati. This apart, the 'Jio' logo has been displayed at every important building at the sprawling 500-acre Reliance Corporate Park in Navi Mumbai.
The handsets under the brand name LYF -- which actually does not translate into anything specific and is just a marketing move -- are thus far available only to Reliance Industries employees.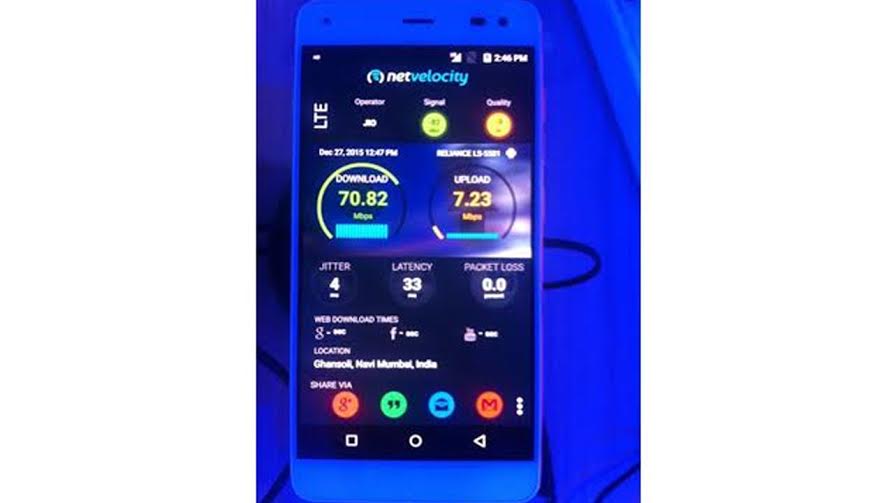 These were on sale after the beta launch by actor Shah Rukh Khan, music composer A.R. Rahman, who performed for over 100,000 of the company's RIL staff gathered in a corporate town hall in over 1,050 locations across India.
The LYF phones are dual-SIM and support both the company's as well as a third-party network, officials said.
According to a YouTube video, the phone runs Android Lollipop 5.0.2 on Snapdragon 615.
The employees are also being offered a special Wi-fi devices, delivering up to 50-70 Mbps of speed and capable of connecting to 10 parallel devices at the same time.