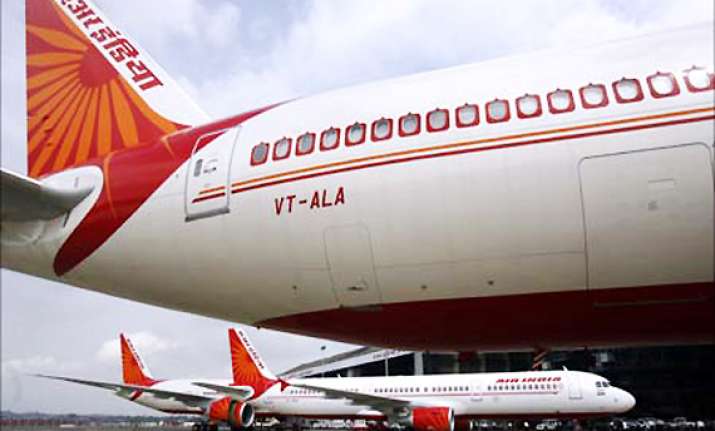 Mumbai/New Delhi, Nov 24: Cash-strapped Air India today got a boost with Reserve Bank of India approving extension of its loan tenures from 10 to 15 years.

"Yes, RBI has cleared our loan restructuring proposal today," an Air India official told PTI in Mumbai, but refused to elaborate. He said RBI has approved extension of the loan tenures to 15 years from 10 years.

The decision, which would considerably ease the debt servicing burden of the troubled airline, was taken at a meeting that was attended by officials of the RBI, Air India and SBI Caps which has submitted the debt restructuring proposal.

When contacted, RBI spokesperson confirmed the meeting but refused to elaborate any further.

Under the Rs 18,000 crore Corporate Debt Restructuring (CDR) proposal, the lenders would extend the tenure of Rs 11,000 crore short-term loans into long term loans of 15 years and convert Rs 7,000 crore debt into equity.

In Delhi, official sources said discussions with RBI were being carried out on various issues, including on Air India's balance sheet, financial position and future projects.

The beleaguered national carrier has accumulated debt of over Rs 64,000 crore from 14 lenders which, under the aegis of SBI Caps, had submitted a restructuring proposal to RBI seeking its permission to extend the loan tenures, among other issues.

Out of this, over Rs 22,000 crore are accumulated losses while Rs 40,000 crore amounted to the loans taken for aircraft acquisition.

A Group of Ministers (GoM) had recently asked AI to get the debt recast proposal cleared by RBI within this month itself.

"We will go to RBI in a week to get their views on financial restructuring, after which there will be another GoM meet. Thereafter, the Cabinet will decide the matter of equity infusion of Rs 6,600 crore," Civil Aviation Minister Vayalar Ravi had said after the October 28 meeting.