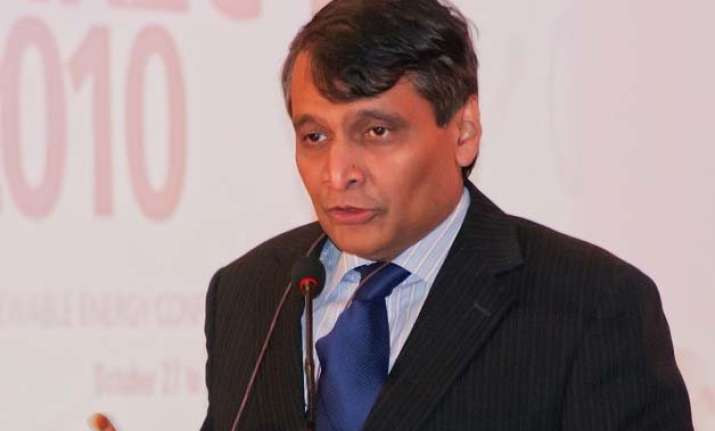 New Delhi: Railways Minister Suresh Prabhu presented the Rail Budget 2015 today in the Lok Sabha and said the PM Narendra Modi-led Bharatiya Janata Party (BJP) government has done its best to fulfill people's aspiration.
During his speech he said the government will introduce 'Operation 5-minute' system wherein ticketless passengers can get regular ticket within five minute of entering station.
He also introduced e-catering in 108 train so that passengers can chose their meals.
At the same time he also introduced a SMS alert service to inform about the upgraded arrival and departure timings.
He also announced that 400 stations will now have wi-fi facilities.
"The key objective of the action plan for transformation of Railways is to significantly expand our network capacity. Railway caters to all sections of society,specially poor, we are attempting redevelopment of stations," he said.
We will also be providing facility of online booking of wheelchair for senior citizens, the Railway Minister said.