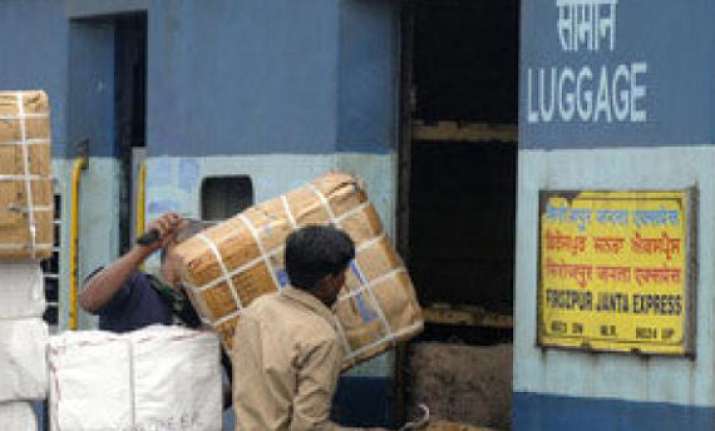 New Delhi, Jun 6:  Two months after hiking the freight, railways have increased the parcel and luggage rates by 25 per cent on all goods with immediate effect, in a move that is expected to add to the inflationary situation. 
With the action, railways aims to mop up Rs 370 crore as additional revenue in the current fiscal. Railways have earned Rs 1600 crore from parcel and luggage in 2011-12.  
"We have revised the rates of parcel and luggage after six years as part of our efforts to rationalise the tariff structure.
It has been hiked approximately by 25 per cent for all goods and the new rate is being effective from June 1," said a senior railway ministry official.  
The last revision of parcel and luggage rates had taken place in 2006.
The new rates are applicable to all goods including newspapers and magazines.
Railways have increased the freight by 20 per cent in March.
"Our parcel rates were very low and there has to be some parity between the freight rate and parcel rate," the official said defending the hike.
Tyres, newspapers and magazines, pharmaceuticals, pulses and flour are among the goods generally booked in parcel service of the railway.
Asked why parcel rate has been hiked after the rail budget, the official said railway ministry is authorised to decide on hike at any time as per the Railways Act.  
However, the hike will not be applicable on special parcel trains. There are 19 special parcel trains.  
There are three types of parcel rates - Standard, Premium and Rajdhani. Standard rates are applicable on goods booked in parcel service of non-express trains while Premium rates are charged in express and mail trains.
Goods booked in Rajdhani and Shatabdi are charged Rajdhani rate.