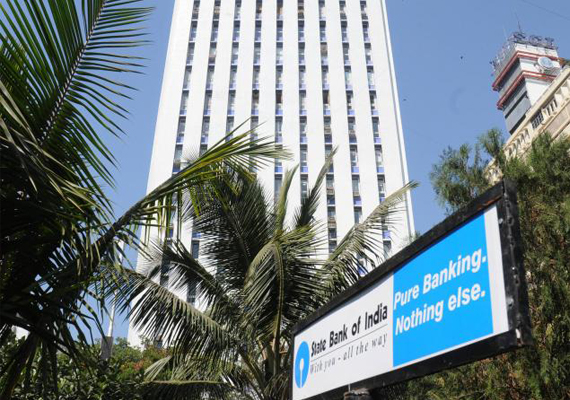 New Delhi, Aug 22: Employees of public sector banks have gone on two-day nationwide strike today opposing banking sector reforms and outsourcing of non-core activities, affecting operations.
Several private sector banks, foreign banks and ATMs, however, continued to operate normally.
The strike call was given by the United Forum of Bank Unions (UFBU), an umbrella organisation of nine unions of employees and officers of PSU banks.
They are protesting against banking sector reforms and unilateral implementation of the Khandelwal committee report on human resources management in PSU banks.
"The strike is on since this morning. Nearly 10 lakh employees are participating in it. This includes 24 public-sector banks, 12 private banks and 6 foreign banks," All India Bank Employees Association (AIBEA) General Secretary C H Venkatachalam told PTI.
He also said that ATM machines will work until they have the cash and thereafter those services will also be impacted.
The strike has been called against government's policies of liberalisation, privatisation and globalisation.
Bank unions are demanding stringent and effective measures to recover bad loans.
"Strike is going on normally, demonstration will start by 10-10.30 AM. All the nine unions are participating in the strike," said Rakesh Agarwal, General Secretary, SBI Officers Association.
Bank unions have been demanding pension revision, housing loan revision, 5-day working week and human resource related issues, Agarwal said.
There are about 87,000 branches of public sector banks, employing over 10 lakh people. The PSU banks, which operate 63,000 ATMs, control about 75 per cent banking business in the country.
According to reports, operations like deposit, withdrawal as well as clearing are affected in public sector banks, including the largest lender State Bank of India, due to the strike.
However, in the private sector, operations were normal in ICICI Bank, HDFC Bank and Axis Bank and foreign banks.
Among other things, the trade unions are protesting against Banking Laws Amendment Bill which is pending in Parliament and implementation of the Khandelwal committee report.
The Amendment Bill, 2011 contains provisions such as raising of shareholders' voting rights from 10 per cent to 26 per cent in private banks and supersession of bank boards.
The Centre-appointed Khandelwal panel had suggested a slew of measures, including more outsourcing of non-core activities in a time-bound manner.
Also, the standard of recruitment, including methodology and content for testing, has to be raised. Testing of computer skills will be mandatory for both officers and clerks, the panel had recommended.
The Khandelwal committee had also suggested that the minimum qualification for clerks and sub-staff should be graduation and class 10, respectively.
The unions which had given the strike call include All India Bank Employees Association, All India Bank Officers Confederation, National Confederation of Bank Employees, All India Bank Officers Officers Association, Bank Employees Federation of India, India National Bank Employees Federation, Indian National Bank Officers Congress, National Organisation of Bank Workers and National Organisation of Bank Officers are part of the United Forum of Bank Union.