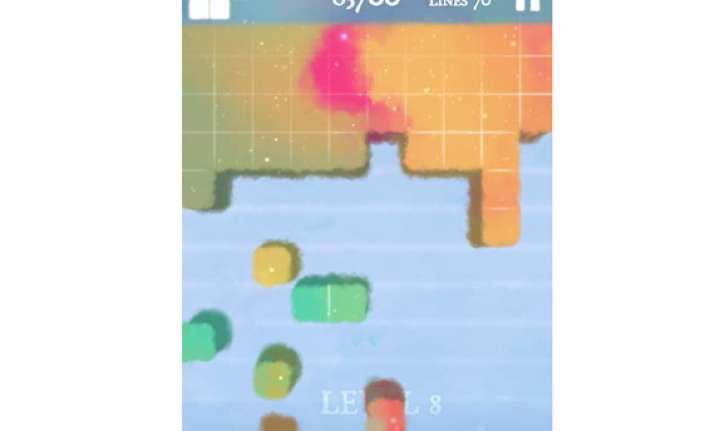 New Delhi, Nov 22: Want to play Tetris with a twist? Then you must try out the new 'Dream of Pixels' game that takes the Tetris concept, turns it upside down and adorns it with some dreamy graphics.
A sure time waster for holidays, the new iOS game was launched last week. It starts with complete grids of blocks (clouds), and your job is to "unpack" them. The colors shift and meld into one another, giving users a virtual creative field to play with, suitably supported by background music.
The app is available in six game modes — Classic, Puzzle, Zen Puzzle, Pro, Nightmare and Shattered Dream.
The gameplay goes like this: right at the top you're given an outline of a block, each one in different shape, which you have to remove from the solid block-filled board. You can remove the block by tapping anywhere on the board, and then drag it down. However, the hurdle is that you can only remove blocks that have clear pathway.
As you start clearing up the board, you'll see some single blocks that are left behind, which will move up each time you clear a row. Thus, timing is important in finishing the levels.
You score points upon removing a full line of blocks. The objective is to score as much as possible, which in turn becomes an addiction.
Scoring enough points will help you unlock the other game modes such as Puzzle, Pro, Nightmare, and Shattered. For instance, in Nightmare mode, you are timed as you clear the board.
Dream of Pixels also offers an array of achievements to earn and several different leaderboards so you can compete with your friends to find out who's the best at reverse Tetris.
It's an enjoyable and a must play game, which I highly suggest downloading from the App Store.
Download the app here.