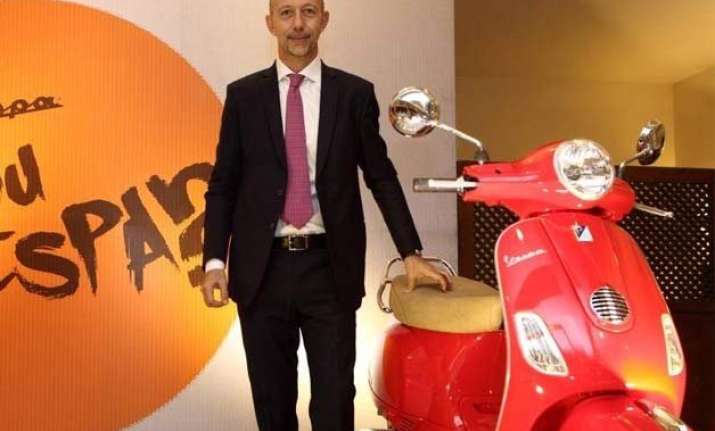 New Delhi: Scooter manufacturer Piaggio India on Wednesday announced it has launched its two-wheeler Vespa in Nepal.
"This event is particularly important for the Piaggio Group that is very focused on this part of Asia in its globalisation strategies. Piaggio India is now pioneering the premium bike segment in the two-wheeler market in Nepal," said Piaggio India MD Stefano Pelle in a statement.
Piaggio India is offering Vespa VX and Vespa S in Nepal priced at Nepali Rs 2,49,946 and Rs 2,63,946, the statement added.
Dev Jyoti Group company D - Lifestyles is the official dealer for Vespa in Nepal.
The iconic Vespa was first launched in 1946 and has seen as many as 150 models emerge from its stable.
Piaggio Group makes scooters, motorcycles, three-wheelers and four-wheelers - some of its brands are Piaggio, Vespa, Aprilia, Moto Guzzi and Ape.
Piaggio Vehicles Private Limited (PVPL) is a 100 percent subsidiary of the Piaggio Group which launched its operations in 1999 with the launch of the three-wheeler Ape.
Vespa, relaunched in India in April 2015, is manufactured in Maharashtra's Baramati.