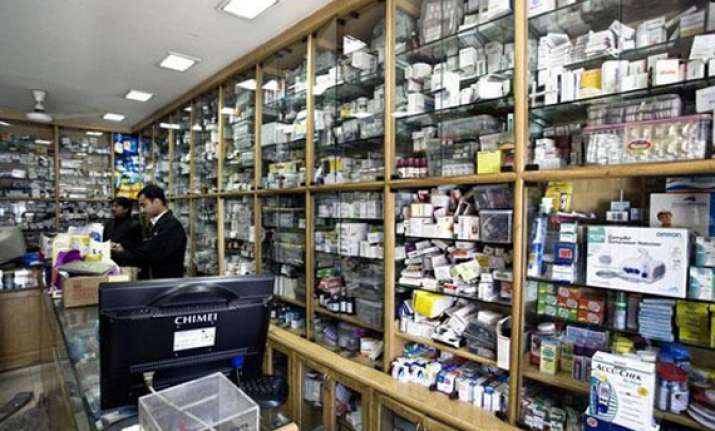 New Delhi, Nov 23: The government has cleared the National Pharmaceutical Pricing Policy that will bring 348 essential drugs under price control, leading to reduction in prices.
"The National Pharmaceutical Pricing policy has been approved by the Cabinet with an objective to put in place a regulatory framework for pricing of drugs to ensure their availability at reasonable prices," an official source said.
At present, the government through the National Pharmaceutical Pricing Authority (NPPA) controls prices of 74 bulk drugs and their formulations.
The source said the government has also considered providing sufficient opportunity for innovation and
competition to support the growth of the Indian pharma industry.
Last month, the Supreme Court had set a deadline of November 27 for the government to finalise the policy while asking it not to alter the existing mechanism of cost-based drug pricing.
Earlier, a group of ministers, headed by Agriculture Minister Sharad Pawar proposed to fix prices based on weighted average of brands which have more than 1 per cent market share.
The GoM had met yesterday after the Cabinet had deferred a decision on it following objections from the Finance Ministry.
The policy, that aims to bring 348 essential drugs under price control, was earlier approved by the GoM on September 27 and was subsequently sent to the Cabinet.
After being unable to frame a policy for price control of essential drugs in its previous term, the UPA-II government had last year circulated a draft National Pharmaceutical Pricing Policy, 2011 through the Department of Pharmaceuticals.
The policy, however, took long to finalise due to differences between ministries of health and chemicals and fertilisers. Other stakeholders, industry and NGOs had also expressed their concerns on the pricing model which was suggested.
In 2010-11 the production turnover of the Indian pharma sector stood at Rs. 1.05 lakh crore and the country is the third largest producer of medicines by volume in the world. It exports to over 200 countries.