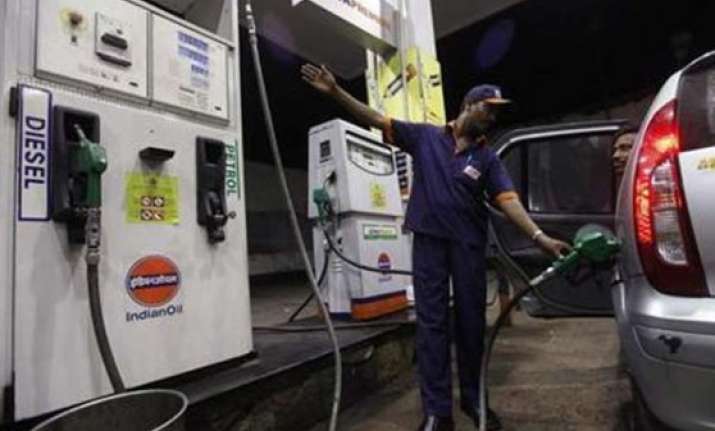 New Delhi: With the price of international crude oil falling to over a two-year low of USD 88 per barrels, the government is likely to slash the prices of petrol and diesel by Rs 1.50-2.50 effective from October 15 midnight.
Sources privy to the development said that the decision was put on hold because Model Code of Conduct was into force for the assembly elections in Maharashtra and Haryana.
Earlier, oil companies had on October 30 slashed the price of petrol but the price of diesel was left unchanged as Prime Minister Narendra Modi was in the US.
The state-owned oil firms had skipped hiking prices on September 16 even though their cost had gone up.