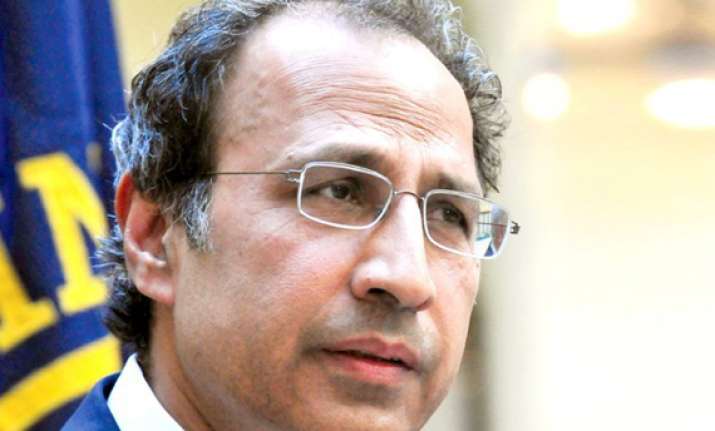 Islamabad, Nov 12: Pakistan has removed restrictions on the import of 12 items from India, including raw materials and machinery, as part of measures aimed at normalising trade relations between the two countries, officials said today.

The decision to lift the restrictions on the 12 items was made yesterday during a meeting of the Economic Coordination Committee of Cabinet, chaired by Finance Minister Abdul Hafeez Shaikh.

The meeting gave permission for the import of these goods from India on a one-time basis and approved proposed regulatory changes in the country's Import and Export Policy Order (Strategic Trade Policy Framework 2009-12), an official statement said.

The move came close on the heels of Cabinet's decision to normalise trade ties with India and to eventually grant the neighbouring country 'Most Favoured Nation' status. The Commerce Secretaries of the two countries are set to meet in New Delhi on November 14-15 and Pakistani Commerce Secretary Zafar Mahmood has said he is hopeful of a "major breakthrough" in the upcoming talks.

During yesterday's meeting of the Economic Coordination Committee of Cabinet, the Commerce Ministry sent a proposal seeking approval for expansion of the "positive list" of items that can be imported from India.

The Commerce Ministry said the Prime Minister had been given a detailed briefing on the proposed amendments in the Import Policy Order and Export Policy Order. The new items added sought to be added to the "positive list" include raw materials and machinery for the leather and textile industries, officials said.

Businessmen currently purchase machinery needed for the textile industry from India, but ship them into Pakistan through another country due to existing regulations barring such imports.

Businessmen told PTI that they prefer to buy such machinery from India as it is cheaper than comparable equipment available in other countries.

The Economic Coordination Committee of the Cabinet also approved a proposal from the Interior Ministry for the import of bulletproof vehicles in the wake of an increase in terror strikes targeting people from various walks of life.

The committee also constituted a panel comprising Petroleum Minister Asim Hussain, Cabinet Secretary, Finance Secretary, Personal Secretary to the Prime Minister and Revenue Secretary to fine-tune proposals for finalising the draft of the Turkmenistan-Afghanistan-Pakistan India pipeline project.

The panel was asked to submit its report within the "shortest time" before the visit of the President of Turkmenistan to Pakistan.