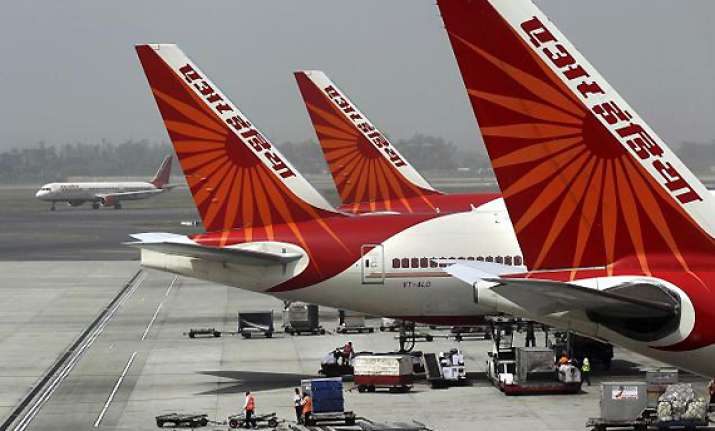 New Delhi, Feb 2: State-owned oil companies have resumed jet fuel supplies to Air India after the national carrier promised to pay Rs 268 crore in dues tomorrow.

Oil company officials said the supplies are being resumed after Air India promised to clear dues by tomorrow evening.

All the three oil companies - Indian Oil, Bharat Petroleum and Hindustan Petroleum - had jointly stopped Air Turbine fuel (ATF) supplies to Air India at Delhi, Mumbai, Kolkata, Chennai, Trivandrum and Kochi from 1600 hours today. The carrier had failed to honour payments even after 90-day credit period.

Earlier in the day, Civil Aviation Secretary Nasim Zaidi told PTI that he had asked the petroleum secretary to not stop the jet fuel supply to the carrier.

"I have spoken to the Petroleum Secretary not to disrupt (aviation turbine fuel) supplies and he has assured," Civil Aviation Secretary Nasim Zaidi said. Zaidi said the cash-strapped carrier had just paid Rs 180 crore, and Rs 40 crore would be released tomorrow and another Rs 40 crore soon.

Senior Air India officials have claimed that the airline owed Rs 260 crore to the oil companies for the credit period and "we are well within the credit limit." Overall, Air India owes over Rs 4,170 crore to public sector oil companies in unpaid jet fuel bills, according to figures tabled in Parliament.

The oil companies decided to stop ATF supplies saying Air India had not honoured its commitment to make payments for jet fuel it bought from the oil companies even after expiry of 90 day credit period.

"The government had last year asked us to give a 90-day credit period to Air India, which we diligently did. As per that, payments for ATF sold to Air India in mid-October was due on January 22 but it did not make any payment," an oil company official said.