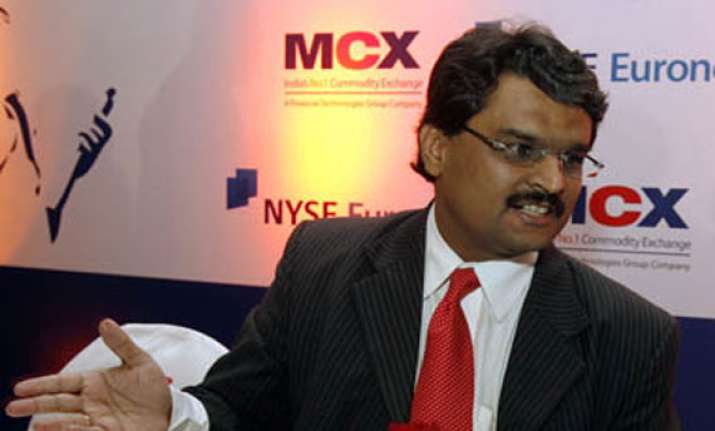 Mumbai: Tightening its noose, the Economic Offences Wing (EOW) of Mumbai police, which is probing the Rs 5,600-crore payment crisis at the National Spot Exchange Limited (NSEL), today issued lookout notices against promoter Jignesh Shah and others named in the case.
"We have issued lookout notices for Jignesh Shah and others and requested the bureau of immigration to ensure that they do not leave the country," a senior police official said.
The investigators have already served summons to Shah and others directing them to appear before them for questioning.
The spot commodity bourse, promoted by Jignesh Shah-led Financial Technologies (FT), has been facing problems in settling Rs 5,600 crore dues of 148 members/brokers, representing 13,000 investor-clients, after it suspended trade on July 31 on government's direction.
An FIR was filed on Monday by EOW against Shah, Joseph Massey (MD of MCX, another FTIL-promoted firm), other promoters, directors and defaulters charging them with cheating, forgery, breach of trust and criminal conspiracy, among others.
Meanwhile, the EOW has concluded its raids on about 190 locations that included offices, residences and warehouses across the country.
"The raids are underway today at two to three places, located in remote areas," the officer added.
On Tuesday, EOW froze 57 bank accounts, including those of the troubled exchange and the accused, even as CBI started a probe into alleged duping of customers and irregularities at the commodity exchange.