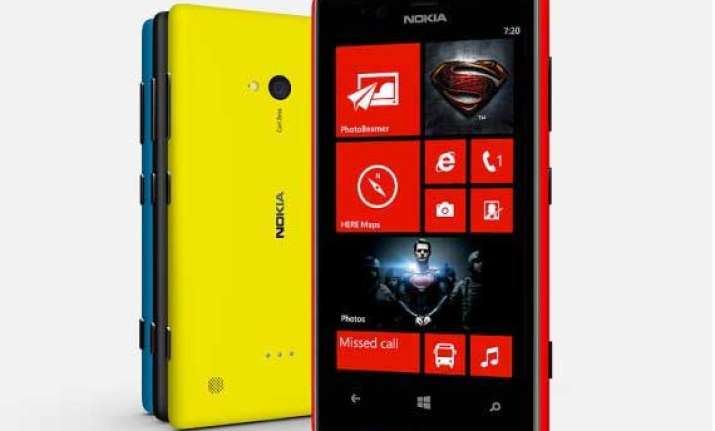 New Delhi: Nokia is working on its first selfie-focused Windows Phone. According to a report by The Verge, the smartphone will feature a 5MP front-facing camera. The product has been code-named 'Superman.'
The report states that the mid-range phone will sport a 4.7-inch display and will hit the market this year in conjunction with the release of a software update for Windows Phone 8.1, Microsoft's new mobile operating system. Besides having a 5-megapixel front-facing camera, the handset will feature a 4.7-inch display and mid-ranged specs, according to the site.
However, it is still not clear the pricing and the exact launch date of the smartphone.
The report also highlights that Redmond-based giant is currently working on two new Windows Phone 8.1 smartphones apart from the 'Goldfinger' phone that is touted to feature 3D touch or off-the-glass interactions allowing users to interact with the phone through gestures without touching the screen.
Although high megapixel selfie cams in the Asian region, they have only recently started to show up on mainstream hardware in the U.S. and Europe. The HTC One M8 already has a 5-megapixel camera above the screen, as does the Huawei Ascend P6 and Ascend G6, the Lenovo Vibe X, and even the Blu Life Pro.