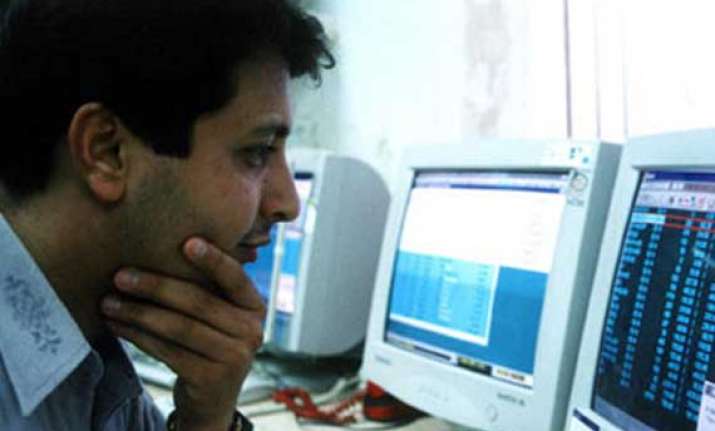 New Delhi, Nov 2: Indian economy is not likely to see a quick turnaround and growth rate is expected to revive modestly from the first half of next year, says a report by Goldman Sachs. According to the research report by the investment banking major, economic activity levels remain weak in the country, particularly investment demand, as demonstrated by still "anemic" order inflows and project starts.
"Activity is likely at a trough, as easing financial conditions and liquidity suggest a modest upturn in 1H2013," Goldman Sachs said.
Though there is still little sign of an improvement in the investment cycle, in the trajectory of inflation, or in the trade deficit, but in order to boost economic growth rate "continued" policy focus and an improvement in external conditions are necessary.
"While reforms have started well, and arguably reduced tail risks for the economy, they need to be sustained in order to lead to a more meaningful improvement in the business cycle," the report added.
The next session of Parliament is scheduled to begin on November 22 and would take into consideration a number of important reform bills like -- the Land Bill, the Pension and Insurance Reform Bills, and the new Companies Act.
"If these are implemented, they would provide some impetus to an economy which needs more than just a good start to the reform process," the report added.
It said a less-than normal monsoon is also moderating consumption demand as demonstrated by weak auto sales, among others. "Therefore, we see activity remaining weak in 4Q2012," the report said.
Moreover, Goldman Sachs said inflationary pressures are likely to stay elevated in the near term. Further the twin deficits—fiscal and current account—are likely to be a little higher than expected.
"In the near term, a quick turnaround is unlikely and we think economic growth is likely to remain below trend", it said in its Asia Economics Analyst report, focussing on India.
Goldman Sachs has revised the WPI forecast to 7.9% from 7.2% for this fiscal year for the country. Besides, it has also scaled up the fiscal deficit target for FY13 at 5.6% of GDP (from 5.3% of GDP earlier), and the current account deficit at 3.7% of GDP (from 3.5% earlier).
With near-term inflation remaining above the Reserve Bank of India's comfort zone, RBI is likely to push back the timing of the next rate cut from December to March, Goldman Sachs said adding the first quarter of 2013 is expected to witness a cumulative 50 bp cut.