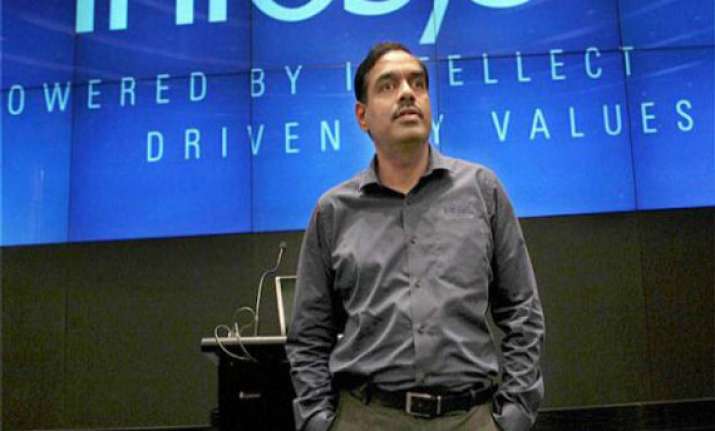 Bangalore: Dismissing any "Modi wave" in the country, AAP candidate from Bangalore Central constituency and former Infosys director V Balakrishnan today labelled both Congress and BJP as "corrupt" and said they have no intention to change the style of governance.
Mr Balakrishnan said there was an "anti-Congress wave" which can be filled in by any party but no Modi wave.
"I don't think there is a Modi wave. It is creation of vested interest. The MPs are talking about Modi because they do not have anything to talk about their performance," he told PTI.
Asked about NDA forming the government, he said AAP will sit in the opposition and not join hands with either BJP or Congress. "Both the parties are same. There is no point in joining with any of them. We will sit in the opposition."
Mr Balakrishnan said he did not join any other traditional party like his friend and former Infoscion Nandan Nilekani, contesting on Congress ticket from Bangalore South, as both BJP and Congress are two faces of the same coin. Both were corrupt having no intention to give clean governance.
"Both BJP and Congress are not different from each other in anyway. Both are corrupt. Both don't have intentions to change the (style of) governance. Both are faces of the same coin. So, I think if not for AAP I would not have joined politics. This is one party which talks about honest, clean governance. AAP's idea attracted me," he said.
Mr Balakrishnan said, "Parochial politics including caste was true in the past. I don't think this is happening in this election ... This time you will see a big change in Bangalore electorate. The undercurrent is very strong for AAP. It is across spectrum."
When told that honesty cannot be the only criterion for winning an election as people have witnessed the defeat of stalwarts like Jayaprakash Narayan, Balakrishnan said Delhi results were the turning point because money, muscle and caste power did not work for other parties to win the elections.
"For the first time, all these three factors did not work and people voted for AAP because they really felt it will give clean, honest governance. I think that kind of a change is happening all across India. Even in my constituency when I go people are looking for change," he said.