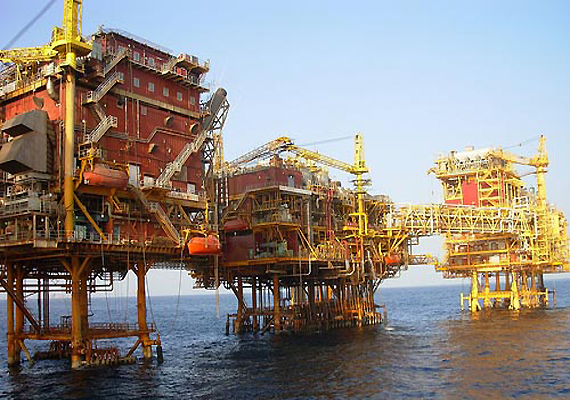 New Delhi, Feb 24: Dashing hopes of the power sector, an Empowered Group of Ministers (EGoM) today decided not to divert ONGC-produced APM gas from non-priority sectors, like petrochemical units, to electricity plants as volumes available were "very low".

The EGoM headed by Finance Minister Pranab Mukherjee felt there was only 3.84 million cubic meters per day of natural gas from state-owned ONGC's fields (called APM gas) that currently goes to non-priority sector. Of this, only 1.92 mmcmd can be diverted as users of rest cannot be switched due to reasons like low pressure.

"There is very little gas available (for diversion) in the first place... EGoM decided that things better be left as it is," Oil Minister S Jaipal Reddy told reporters after a 70-minute meeting.

The power sector had been lobbying for diversion of the APM gas in view of a sharp dip in output from Reliance Industries' KG-D6 gas fields to about 35 mmcmd from 61.5 mmcmd achieved in March 2010.

Most of APM gas already goes to priority sectors of fertilizer and power and there is about 5.23 mmcmd that goes to city gas distribution companies for sale as CNG and cooking gas.

The EGoM felt this is also a priority sector as without APM gas, which is priced at one fourth the price of imported gas, prices of CNG and piped cooking gas would spiral.

APM gas and KG-D6 gas are currently sold at USD 4.2 per million British thermal unit.

Reddy said the EGoM took note of the fall in output from KG-D6 but did not discuss price changes or pooling of rates as they were not on agenda.

Reddy said EGoM accepted his ministry's proposal for stopping KG-D6 gas supplies to power producers that do not sell electricity at regulated tariff.

However, two merchant power plants in Andhra Pradesh that currently sell electricity at way above the tariff determined by the sector regulator, will not face disconnection as they have signed short term agreements with local distribution companies to sell power at regulated tariff.

Also, EGoM decided that gas allocations will be made to only urea fertiliser plants and fuel supply to phosphates and potassium fertiliser producers be stopped, he said, adding the three non-urea plants currently getting KG-D6 gas would continue to get the fuel.

The incremental revenues that they make from using subsidised gas for making market priced products, would be mopped up by Department of Fertilizer, he said. DoF will come out with a guideline for the same in three months.

KG-D6 gas output has fallen to about 35 mmcmd after touching a peak of 61.5 mmcmd in March 2010, prompting the ministry to suggest changes in the allocation policy.

Stating that the EGoM took note of the fall in output from KG-D6 fields, Reddy said the capacity to import gas in its liquid form (liquefied natural gas or LNG) was also limited to 7-8 mmcmd in next fiscal.
Against this, urea plants need 13.22 mmcmd of gas beyond 15.7 mmcmd, which has already been allocated from KG-D6.

Similarly, 31.81 mmcmd gas for 14 power plants with a total capacity of 7,219.5 MW that are to be commissioned in the Eleventh Five-Year Plan period ending March 31 is needed.

Currently, power plants have been allocated 32.67 mmcmd of KG-D6 gas.