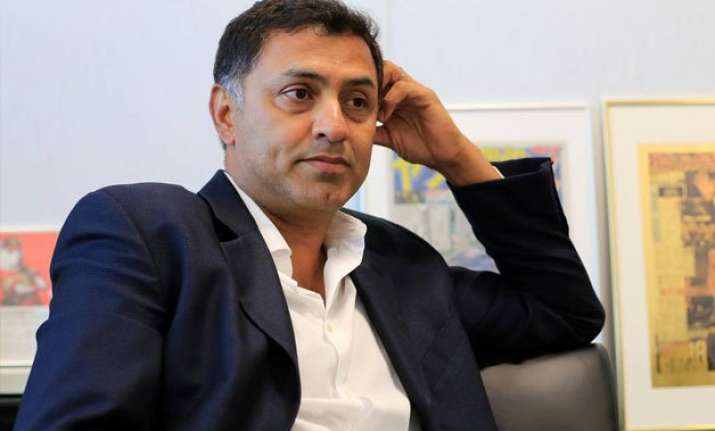 New Delhi: Nikesh Arora, president of Japanese communications conglomerate SoftBank, is buying shares worth /$482 million or Rs 3150 crore in his company.
India-born former Google executive Arora was recently in news for earning a salary of Rs 120 crore a month or Rs 4 crore a day, making him the highest paid executive of the world.
"This is a large transaction for me, and involves taking an enormous risk in my life once again," Arora, 47, was quoted as saying in the statement.
Arora expressed confidence in the company and said, "I am extremely confident about the future of the SoftBank group and the long-term objectives that we have set out. I intend to work closely with Son to make the vision a reality," referring to company's founder & CEO Masayoshi Son.
The money comes from his personal savings and borrowing that will be invested in phases over a period of six months.
An IIT-BHU and Northeastern University alumni, Arora joined SoftBank in September 2014 and was made its president in June this year.
He was previously chief business officer at Google Inc, which he joined in 2004 as a telecom industry analyst before being recruited by Mr Son.
He was Google's highest paid executive in 2012 with $46.7 million in total compensation.
Hailed by company founder Son as a "rising star", Arora received 16.556 billion yen (nearly $135 million) for the period from September 2014 to March 2015.
Of the these, 14.6 billion yen was paid as an entering bonus and compensation for his work as an executive at a SoftBank subsidiary, the Asahi Shimbun reported on Saturday, citing the conglomerate's latest financial report.
In less than a year at SoftBank, Arora has already directed about 200 billion yen ($1.67 billion) worth of deals that include investments in Indian technology start-ups - Snapdeal, an online marketplace, and taxi-booking service Ola Cabs, Nikkei Business Daily reported.
Mr Arora has an MBA from Northeastern University , a master's degree in finance from Boston College and graduated as an electrical engineer from IIT-BHU (Indian Institute of Technology, Varanasi).