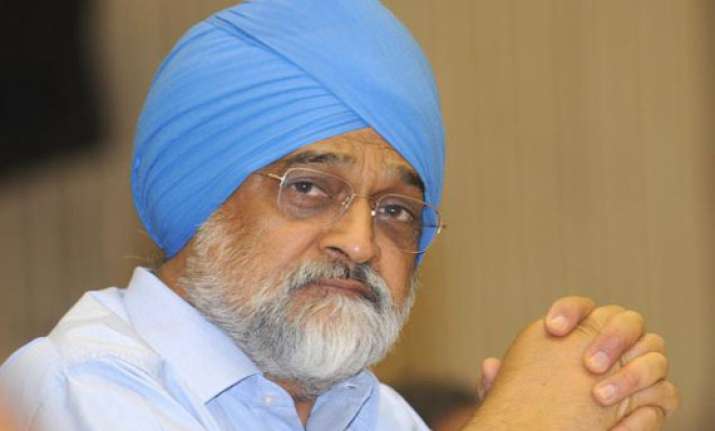 New Delhi: An incoming government will need to revive investments and the confidence of both domestic and foreign investors within three months of being elected to bring economic growth back to planned levels, Planning Commission Deputy Chairman Montek Singh Ahluwalia said Wednesday.
"In my view, if these problems are not solved within the first three months (of a new government), you can forget about getting back to high growth," Ahluwalia told media persons here on the sidelines of a conference on reviving investments organised by the Confederation of Indian Industry (CII).
"Any government that fails to solve this should actually announce that we cancel the growth path," he added.
The 12th Five Year Plan (2012-17) has targeted an annual average economic growth rate of 8 percent.
According to estimates of the Central Statistics Office, the economy will grow at a rate of 4.9 percent in this fiscal.
On the system of speedy clearance of large infrastructure projects by the Cabinet Committee on Investment, Ahluwalia said: "We have started a mechanism that can work. I would hope that the new government will recognise that this is a very crucial area."
"The new government must take on the fact that large infrastructure projects in critical areas have got stuck," he added.
Emphasising the need for continued policy action to facilitate fast clearance of infrastructure projects, Ahluwalia in his address said: "Reviving confidence of both domestic and foreign investors will depend critically on reviving investments in the economy."