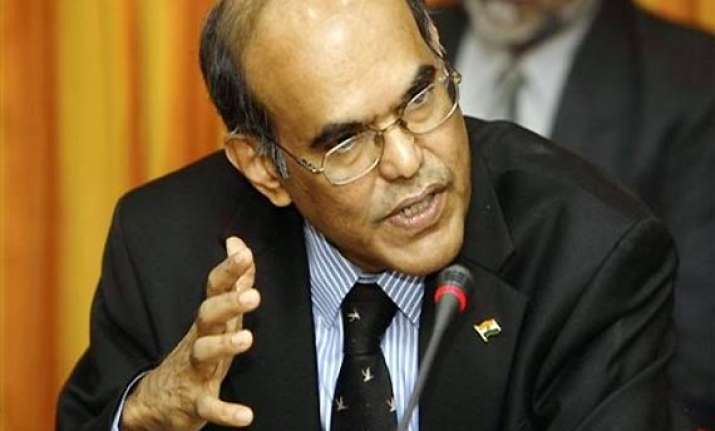 Hyderabad, Nov 22: The proposed National Food Security Bill, when implemented, would add to inflationary pressures, Reserve Bank Governor D Subbarao said here today.

"The National Food Security Bill, 2011, is another potential source of pressure on inflation and its inflationary impact will depend on the extent to which it will raise demand for foodgrains relative to the normal increase in supply," he said at the inaugural function of 25th annual conference of Indian Society of Agricultural Marketing.

The draft National Food Security Bill seeks to provide a legal entitlement to subsidised foodgrains to 75 per cent of the country's rural population and 50 per cent of urban India.

He said the estimates suggest that 68 per cent of the country's population will get legal entitlement after the bill is enacted. This would create more demand for foodgrains and at the same time production may not increase correspondingly leading to demand-driven inflation.

"Furthermore, higher food subsidy burden on the Budget will raise the fiscal deficit, exacerbating macro-level inflationary pressures," the RBI Governor added.

Terming the UPA government's flagship programme—National Rural Employment Guarantee scheme—as an inflation pusher, he said increase in wages need not be inflationary, provided it reflected higher productivity.

"The NREGS has evidently set the floor for the rural wage level, making wage push inflation more visible and prominent.  Admittedly, increase in wages need not be inflationary, provided it reflects higher productivity," he said.