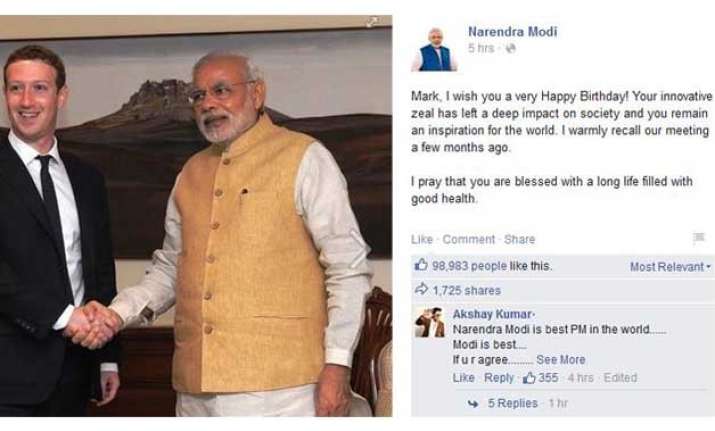 PM Narendra Modi took to Facebook to wish Facebook CEO Mark Zuckerberg "a very Happy Birthday!" In the same Facebook post, the prime minister also mentioned his meeting with Zuckerberg a few months ago.
"Mark, I wish you a very Happy Birthday! Your innovative zeal has left a deep impact on society and you remain an inspiration for the world. I warmly recall our meeting a few months ago. I pray that you are blessed with a long life filled with good health," reads the post on Facebook.
Born on May 14, 1984, Zuckerberg is celebrating its 31st birthday today.
Zuckerberg visited India last year to attend the two-day Internet.org Summit when he met Narendra Modi along with Information Technology minister Ravi Shankar Prasad.