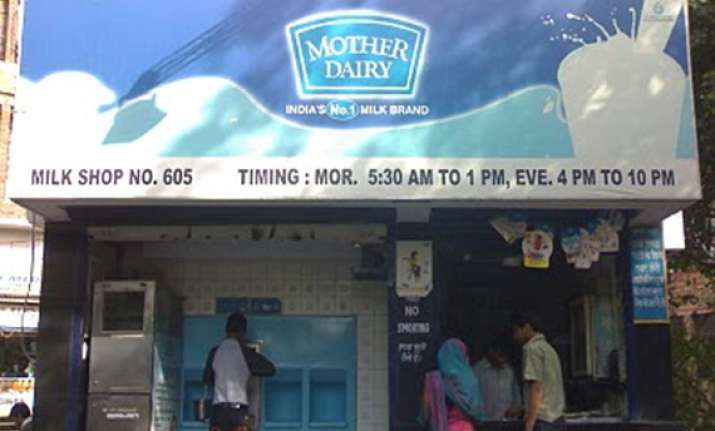 New Delhi:  Mother Dairy, the largest milk supplier in the Delhi-NCR region, today hiked milk prices by Rs 2 per litre on rise in input cost. Milk prices in Delhi will be raised from Rs 42 to Rs 44 per litre (full cream) with effect from midnight tonight.
The decision to hike prices by Mother Dairy comes a week after the Gujarat Cooperative Milk Marketing Federation that sells milk under 'Amul' brand announced similar increase. Mother dairy has raised the price of toned milk to Rs 34 per litre from Rs 32 per litre.
The double-toned milk will now be available at Rs 30 per litre against the existing Rs 28 per litre and token (loose) milk will cost Rs 32 a litre from Rs 30 earlier.
In a statement, Mother Dairy said it is "compelled to take a hike in its milk prices for all its variants". The company said the rise in input costs has forced it to raise the consumer prices to ensure remunerative prices to farmers and sustained availability of milk.
"Cattle feed and fodder contributes the bulk (almost 75 per cent) of the total cost of production of milk. Significant increase in the cattle feed & fodder and labour has led to the rise in overall cost of production," it explained.
When contacted, Mother Dairy Managing Director S Nagarajan said: "Our procurement cost have risen by nearly Rs 3 per litre since June, while we have raised the prices by only Rs 2 a litre." The company had last raised the milk prices in Delhi-NCR in May this year, he added.
Mother Dairy noted that close to 80 per cent of the total sale proceeds goes into procurement of milk. Increase in milk prices could have an impact on food as well as overall WPI inflation, which stood at 18.40 per cent and 6.46 per cent, respectively, in September.
Mother Dairy is increasing the prices in cities like Mumbai, Lucknow, Kanpur, Pune and other places where its milk is sold by similar amount. It sells about 35 lakh litres of milk per day (both poly-pack and loose), of which 30 lakh litres are in the Delhi-NCR, Nagarajan said.