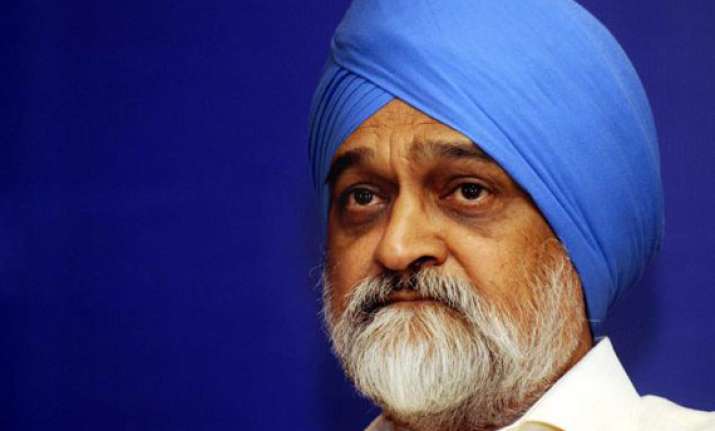 New Delhi, Mar 25:
Planning Commission Deputy Chairman Montek Singh Ahluwalia has totally opposed the move for making a Presidential Reference on the 2G case and instead feels the Government should implement the Supreme Court order cancelling the spectrum licenses and completing the auction in good faith.
He has also suggested that a Group of Ministers can be constituted to consider complex issues like pricing of spectrum which could consider options put out by the Telecom Ministry and then make recommendations to the Government.  
A fortnight ago, the Union Cabinet discussed the possibility of making a Presidential Reference to the Supreme Court on its 2G judgement especially on issues like auction of scarce natural resources and the First Come, First Serve method.
It deferred a decision on the ground that the Solicitor General can be called to give his views on the complex issues.  
The Government has, however, filed a review petition on the court judgement delivered in first week of February.
"....there is nothing to be gained by making a Presidential reference on the lines of the draft. If a reference has to be made, it must clearly state that the Government's position on key issues but I do not know if that would be appropriate," Ahluwalia said in a letter to Prime Minister Manmohan Singh recently.
He said if the Government itself was unclear about some aspects of policy like pricing of spectrum then it should first clarify its position and added that Telecom Commission comprising officials was not the right forum to use for evolving solutions to these complex and possibly controversial decisions.