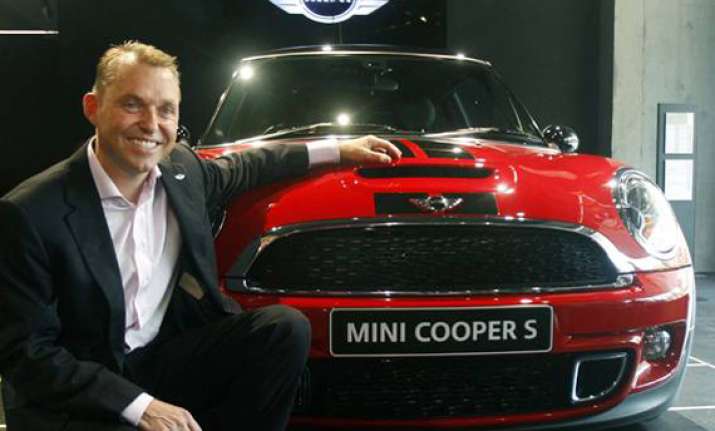 New Delhi, June 9: British Car Company,  Mini Cooper has finally opened its first dealership in Delhi along with its partner Bird Automotive. Located at Vasant Kunj, it will display the Mini Cooper Hatch, Mini Cooper Convertible and Mini Cooper S Countryman.
Bird Automotive's showroom, which is spread over 5,000 square feet, has a six-car display set across two floors. Aftersales support to Mini customers will be provided by the Automitive's workshop located in Gurgaon. This is the second exclusive Mini outlet after Infinity Cars in Mumbai. The third Mini outlet, Deutsche Motoren, will be launched in the third quarter of the year at Delhi.
Dr Andreas Schaaf, president, BMW Group India, said, "With the launch of Bird Automotive, we have brought Mini, the world's most exciting premium small car brand, to Delhi."
Gaurav Bhatia, manager director, Bird Automotive stated, "We have been working with the BMW Group India since 2007 and this association has been very successful and tremendously exciting. We look forward to an enthusiastic response from our customers for the charismatic and exciting Mini."
While the Countryman is being imported from the MagnaSteyr plant in Austria where it is assembled, the Mini Cooper Convertible and hatchback models are imported from the Mini facility at Oxford in the UK.
Since the delivery of Mini cars commenced last month, 50 cars have been sold of which an equal proportion have been sold in Mumbai and Delhi. However, Dr Schaaf expects this equation to change with Delhi contributing two-thirds of the Mini sales with the rollout of the two new dealerships in the capital.
The next three months are expected to strengthen the marque brand sales further. Interestingly, the Convertible currently accounts for 30 percent of the total sales of the Mini and, going forward, the company is looking at larger numbers for the Countryman.
All the three Mini models available in India come with petrol engines but Dr Schaaf did not rule out the possibility of introducing a diesel-engined Mini along with other variants in the future. Furthermore, possibilities of leveraging the Mini for motorsport activities are also in the pipeline.
Meanwhile, Mini Financial Services has been launched as a separate brand under BMW Financial Services India. It will offer finance and insurance options as also a comprehensive insurance package to customers.
BMW is looking at a 10 to 20 percent growth in India this year with six new products on the anvil over the next six months. The first to roll in will be the new 3-series saloon in July-August this year.