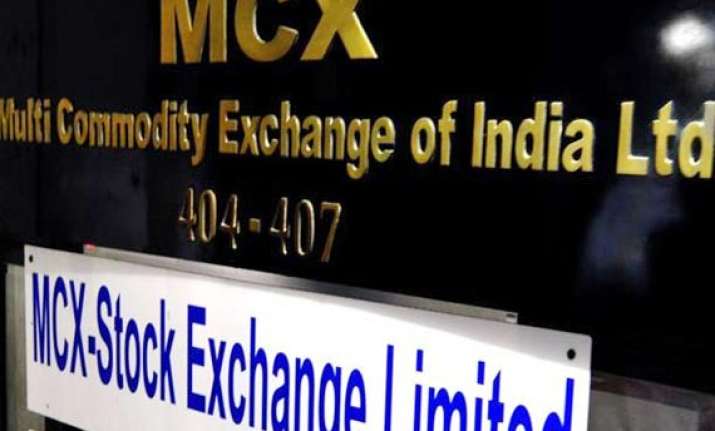 Mumbai: Crisis-hit Financial Technologies Group has had another top-level exit, with the flagship Multi Commodity Exchange of India (MCX) on Saturday saying Managing Director and Chief Executive Officer Shreekant Javalgekar has resigned.
"Javalgekar has submitted his resignation as Managing Director and CEO of the company, subject to the approval of the board," MCX said in a filing to the BSE.
Jignesh Shah-led Financial Technologies Group, which runs the MCX, the MCX Stock Exchange and the National Spot Exchange Ltd (NSEL), has seen a churn at the top level since the NSEL was plunged into a payment crisis in August.
Shah and MCX Stock Exchange MD and CEO Joseph Massey resigned from the board on October 9, just before a Sebi-ordered extra-ordinary general body meeting.
The Forward Markets Commission had issued show cause notices to Shah, Javalgekar and Massey on October 4, questioning their 'fit and proper' status to operate MCX and had asked for responses by October 18. The officials had sought a one-month extension to reply to the notices, sources said on October 16.
An MCX spokesperson said Javalgekar resigned due to personal reasons.
Javalgekar has headed the country's largest commodity bourse since July 1, 2012, and was responsible for all aspects, including financial management, investor relations, corporate governance and strategies.
Prior to this, Javalgekar was finance and communications director at parent firm Financial Technologies.
The MCX board will meet next Tuesday to discuss the appointment of independent and institutional shareholder directors and a new managing director, the spokesman said.
Financial Technologies holds a 26 percent stake in the commodity exchange.
FTIL also owns the NSEL, which is facing a Rs 5,600 crore payment crisis after the exchange said on July 31 it had halted trading.