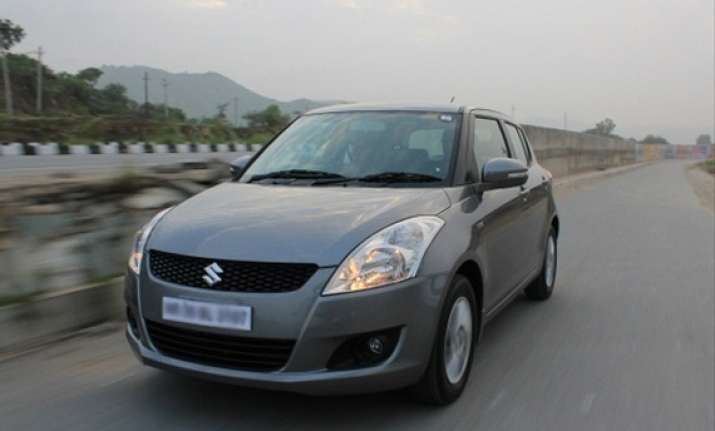 New Delhi, Aug 5: The country's largest car-maker, Maruti Suzuki India, today said production went up by 31.07 per cent to 99,236 units in July from a year earlier as it tried to push sales in a tough market.
The company had produced 75,709 units in July 2012.
Production in the mini compact segment comprising Alto, A Star and Wagon R went up 19.15 per cent to 43,313 units as against 36,349 units in the same month last year, Maruti Suzuki India (MSI) said in a filing to the BSE.
The compact segment, comprising Ritz, Swift and Estilo, saw a 56.46 increase in output to 20,621 units from 13,179 vehicles manufactured a year earlier.
In the sedan segment, comprising Dzire and SX4, MSI produced 21,613 units compared with 11,590 units.
The company manufactured 5,657 units of utility vehicles, comprising Gypsy and Ertiga, in July compared with 7,343 units a year earlier.
MSI produced 8,032 units of Eeco and Omni vans last month as against 7,248 units in the same month in 2012.
Although the company had hiked production, total sales registered a 1.3 per cent increase in July to 83,299 units as against 82,234 units in the same month last year.
Domestic sales grew 5.8 per cent during the month to 75,145 units from 71,024 units in July last year.
The Indian car market has been on a prolonged slump and in June saw the eighth successive monthly decline in sales, which is a record since industry body SIAM started collating data in 1997-1998.