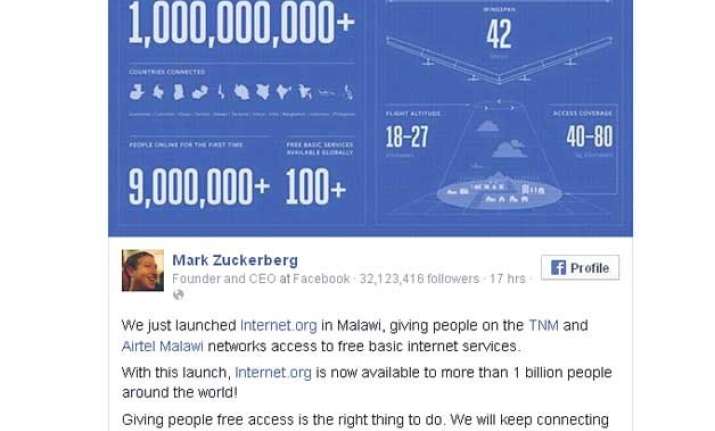 Mark Zuckerberg shared a graphical post on his social networking page in which Kashmir was missing from India's map and faced the wrath of Indians over the social media.
A post sharing news about the facebook.com CEO's brain child 'Internet.org' lead to a rather unpleasant series of comments. Why? Along with the news that Malawi now has free internet Zuckerberg also posted an info-graphic.
Almost instantly after Zuckerberg posted Akhil Dev commented "Great Job, Please correct the Indian MAP on this Picture, Kashmir is Missing." While the comment was a rather innocuous one, seeking a correction of the info-graphic, it opened up a much uglier debate.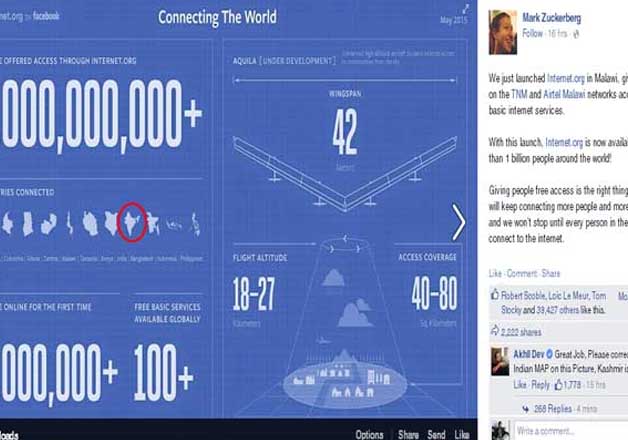 "Dear Mark, you have been to India several times, you should have confirmed the Indian map, before sharing this photo. I belong to that state which you have not shown as part of India. Truly disappointing," posted Ashu Dhar.
"He brings you free internet, u complain about a map, take it away again Mark, they do not know how to respect it as you can see...," said James Doctore Murphy.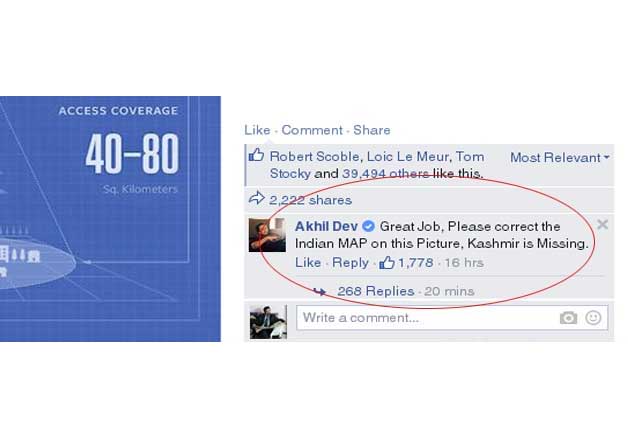 Facebook is already facing criticism in India for its internet.org platform which according to the company is open to all content and application developers who meet "certain guidelines". This follows criticism from free internet advocates that the social networking site was "hand-picking services" violating principles of net neutrality.