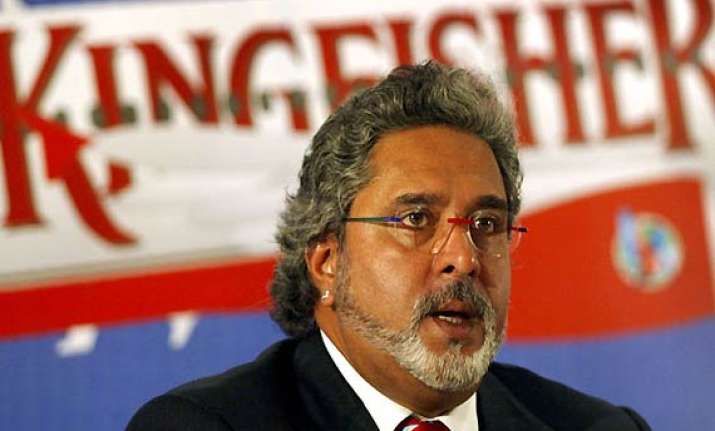 New Delhi, Dec 9: Kingfisher Airlines promoter Vijay Mallya has given a personal guarantee of Rs 248.97 crore, besides pledging shares as security against loans taken from various banks, Parliament was informed today.

United Breweries Holdings, which Mallya heads, has provided a corporate guarantee of Rs 1,601.43 crore, Minister of State for Finance Namo Narain Meena said in a written reply in Lok Sabha.

The Minister said the debt-laden airline has a total outstanding loan liability of Rs 6,419.60 crore, which includes Rs 9,730.37 crore provided to Kingfisher for non-fund based activities.

Kingfisher has provided a pooled collateral security of Rs 5,238.59 crore, which includes Kingfisher House in Mumbai, Kingfisher Villa (Goa), and hypothecation of helicopters.  It has also hypothecated the Kingfisher Brand which was valued at Rs 4,111 crore by consultancy firm Grant Thornton. 

Kingfisher Airlines has been struggling to keep afloat as it is burdened by mounting losses and debts. It has been cancelling several flights and also suspended operations of its budget carrier Kingfisher Red recently. 

The minister said  SBI, which leads the consortium of 14 banks that had lent money to struggling Kingfisher Airlines, has said that lenders have no plans to carry out a second round of debt restructuring of the ailing airline. 

"State Bank of India, leader of the consortium (of 11 lenders to Kingfisher), has stated that at present, there is no plan," he said replying to a question on whether lenders are planning to carry out a second round of restructuring of loans to help Kingfisher.

Kingfisher reported a net loss of Rs 469 crore for the September quarter, though there was a 10.2 percent rise in revenues at Rs 1,528 crore. The loss was on account of massive spike in aviation fuel prices, and inability to hike fares due to the competition.