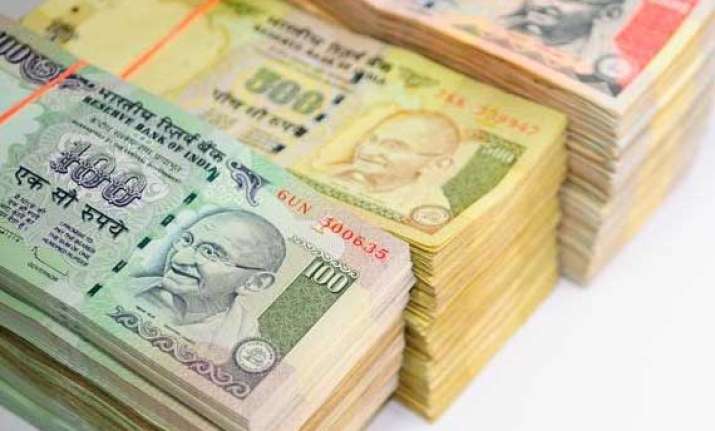 New Delhi, Aug 11: Markets are likely to take cues from macroeconomic data such as industrial production and inflation, movement of the rupee and earnings from blue-chips like State Bank of India and Tata Steel in this holiday-shortened week.
Markets participants would also monitor the ongoing Monsoon session of Parliament where some key legislative bills are in pipeline, including the Food Security Bill.
Data for industrial production and consumer price inflation is due for release on Monday. The wholesale price index inflation data for July would be announced on Wednesday.
"We expect June industrial production to contract by 1 per cent with lending rates preventing recovery...5 per cent July WPI inflation should continue to allow RBI headroom to cut rates when rupee stabilises," said Bank of America Merrill Lynch.
Major earnings this week include SBI, DLF, ONGC, Mahindra & Mahindra, Tata Steel and Hindalco Industries.
"On Monday, State Bank of India will announce its numbers and that will set the tone for banking sector for the next several days," said Jayant Manglik, President Retail Distribution, Religare Securities.
Considering the present scenario, any technical bounce will attract selling pressure and only sustainability above 5,750 spot (Nifty) could result in some significant buying.
Else the possibility of testing the downside target of 5,450 remains high, he added.
"Global markets and quarterly results shall be in focus. Also, in coming week, inflation and IIP numbers shall be announced and will have near-term impact on the markets," said Rakesh Goya, Senior Vice-President, Bonanza Portfolio.
Stock markets would remain closed on Thursday on account of Independence Day.
The rupee crossed the psychological level of 60 per dollar in June-end and surpassed the 61-level for the second time this week. The currency has fallen over 12 per cent against US dollar so far this fiscal, making markets jittery.
"RBI has left interest rates unchanged and has made future policy decisions largely contingent on rupee movement. We believe government will take initiatives, which may restrict rupee depreciation and may provide relief to markets in the short term," said Dipen Shah, Head-Private Client Group Research, Kotak Securities.