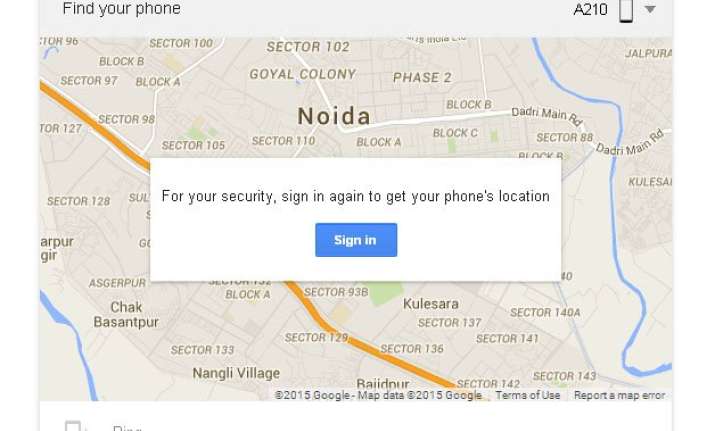 New Delhi: In case you find your Andrpoid smartphone missing, then you can now directly use the Google Search app or site to find it. As per a Google Plus post , you can get Google to ring the smartphone for you or get a view on Google Map to see where you've forgotten the smartphone.
To find your phone, just type 'Find my phone' in the Google Search bar and it will help locate your smartphone on the map. You can also Ring the phone which will come handy in case you've misplaced it somewhere in the house. After chosing the ring option, the smartphone will ring for five minutes. For this ensure that your device's GPS is active and it is on for Google to locate.
You must also know that the new tool cannot erase data or lock a phone down if you think it's been stolen rather than lost. For this you need to install Google's Android Device Manager app on your smartphone or tablet.